A best holiday destination across the world!!MALDIVES!! It is located at the top of equator in the Indian Ocean with 99% of sea and 1% of land. Afterall, it is a perfect place for loved once or a best honeymoon destination.
Best 5 Island in Maldives
1. Cocoa Island:
Cocoa Island is also know as Makunufushi, which is well known for crystal-clear water and sugar sand beaches. It has 34-home for the people who wants to stay in overwater villas. There are various types of rooms available at this place namely COMO Water Villa, Loft Water Villa, Dhoni Loft Water Villa, Triple Room Sea.
2. Landaa Giraavaru:
Landaa Giraavaru is called as Four Seasons at Landaa Giraavaru an island located in the administration division of Baa Atoll at Maldives. It is also considered as the most beautiful island. Further knowing about accommodation the well luxury resort is sunset family water villa with pool and their rate may go on very depending on the person. There are other resort-like Oceanfront Bungalow with Pool, Family Beach Villa with Pool, and also Sunset Water Villa with Pool.
3. Banyan Tree Vabbinfaru:
The most beautiful thing about this Island is that it is circular in shape and surrounded by banyan tress. So, a highly recommended place for romantic couples. This island is covered by white sand in front of villas and all those who loves sand and want to experience a beautiful white sand by taking a sunbath must visit this place. Additionally, this Island is also a house of many different colorful fishes, turtles, and reef sharks. Important Resort includes Oceanview Pool Villa, Beachfront Pool Villa and Spa Sanctuary Pool Villa.
4. Hulhumale Island
A most reputated man made Island which include hotel, restaurant and shops. Many different Thrilling watersports activities are performed here. This artificial Island is too friendly in budgets. One can also have a tour to culture, like how is the lifestyle of locals. A trip to Submarine is also a dazzling activity we can experience. To be honest, the top most Accommodation includes Samann Host, Huvan Beach Hotel at Hulhumale, Paralian Hulhumale and Paralian Hulhumale
5. Omadhoo:
A very quite and silent Island that has recently opened at Maldives. A best place for love birds. The beaches are neat and clean with crystal clean water. The best hotel near Omadhoo is Hudhuvelimaldives, Kirulhiya Maldives, Noomuraka Inn, and Nemo Inn.
Some Interesting Fact about the Maldives:
Maldives receive maximum amount of sunlight, as it is very near to the equator forming 90° angle. So, you must always keep sunscreen lotion with you to protect your skin from the direct rays of sun.
Did you know? world biggest fish called shark is found in Maldives every year around!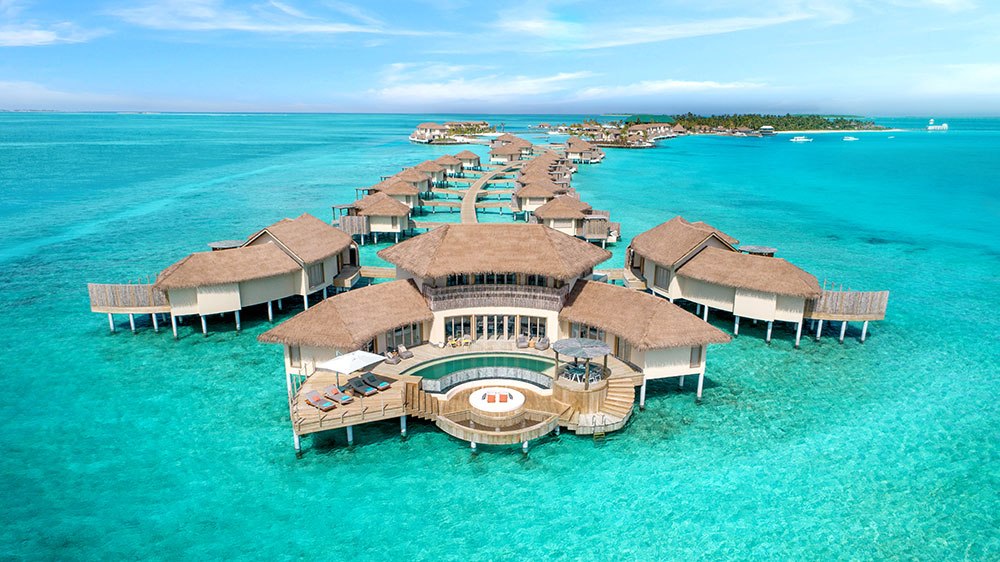 There are total 1200 island at this place, where 800 island are unsettled and 200 island are well populated, and remaining islands are used for agriculture, airport, government purpose, industries and jails too.
The flag consists of two colors: Green and Red; Red symbolizes to fight for independences, Green for national coconut tree and peace and a white sickle-shape structure that represent Islam.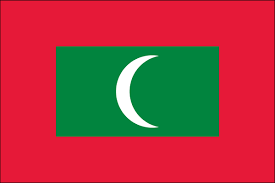 The Coconut tree can reach up to 30 meters of height and can live 100 years. The wood is extremely strong and can use to prepare Dhonis.
Maldives is one the best place to visit ever in your lifetime. You will collect a thousand of memories from this place. You can contact a trip advisor to guide a perfect and most memorable trip for you .Talk to holiday expert and find out more Best holiday trip . Also you can have a hot deals! click here!
I hope this information was helpful to you. Feel free and drop the message, don't hesitate to Contact us
Have a good day! See you all soon.
Follow Us on Social Media For More Interesting Updates
Instagram: https://www.instagram.com/xplorely/
Twitter: https://twitter.com/xplorely
Facebook: https://www.facebook.com/xplorely/