Deepika Padukone has once again made India proud. Actually, this time he has been featured in 'The Authentic Smiles of People of the World'.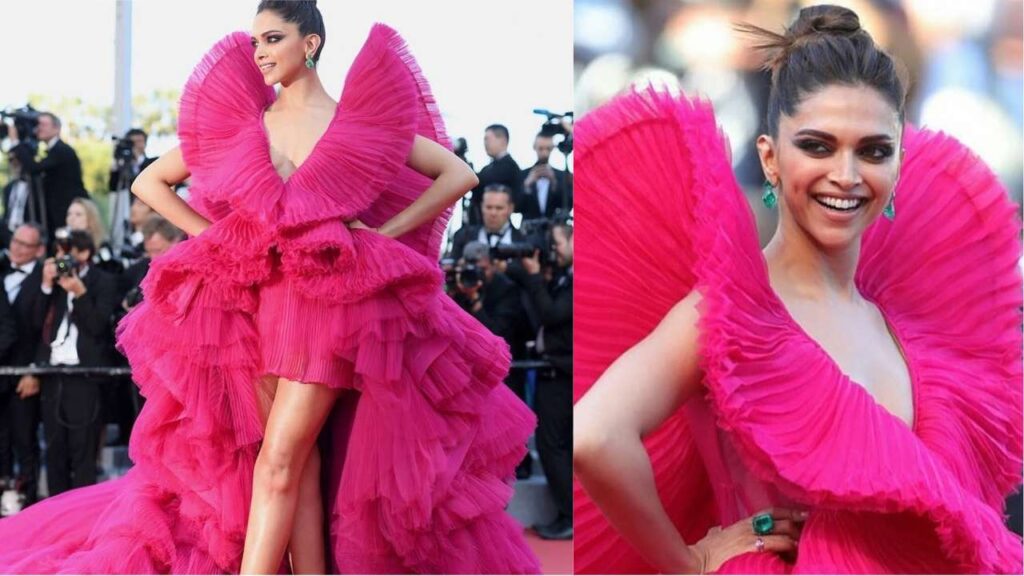 Deepika Padukone is not only one of the big names in India, but is very famous all over the world. She has made India shine on the world stage many times before and made proud. Recently, Deepika Padukon has been featured in a campaign at the Athens International Airport, which features her in 'The Authentic Smiles of People of the World'. Deepika Padukone, who surprised everyone by showcasing her best acting and skills in films.
Often Deepika Padukone is praised for the God-gifted beautiful smile. The Authentic Smiles campaign was shown when Athens International Airport began welcoming guests after a break that had been held up due to the Covid-19. This was to give a warm welcome to the passengers.
Authentic Smile of Deepika Padukone
Fans of Deepika Padukone are feeling very proud because she is also representing India in Athens. Likewise, The gray marble bust sculpture of the heroine is in a sari in her Indian look. Along with a choker necklace and a small dot around the neck and it reads, "Indian Bollywood actress smiling at Athens International Airport. Gray Marble, 2020 AD " Above all, Her statue is also accompanied by a statue of an American Grammy Award winner, among others.
This is how Deepika Padukone is shown in a campaign at Athens International Airport, in which she is featured in 'The Authentic Smiles of People of the World'. We should be proud of them…! So friends, this was today's article. Feel free to comment. Apart from this article, if you want any information about entertainment, then you can tell us about that so that we can bring more new articles or updates for you. Thank you…!
Follow Us on Social Media For More Interesting Updates
Instagram: https://www.instagram.com/xplorely/
Twitter: https://twitter.com/xplorely
Facebook: https://www.facebook.com/xplorely/