Hello friends… if you ask anyone about the happiest place in the world? Then Disneyland Hongkong would be the perfect suggestion. We will give you complete information about Disneyland hong kong today. We will tell you that, How to reach that place and what is it all about? Also will suggest you How to enjoy the rides and how to visit the whole place in only in one day..!
Disneyland Hongkong
Well guys…..Disneyland is a famous tourist attraction at the Hong Kong. And, it is away from the city center but nearby to airport. If you are at Hong Kong and want to visit Disneyland then there are two methods to reach there. Either you can hire a direct taxi which is slightly expensive damnnnn…. or you can take up metro.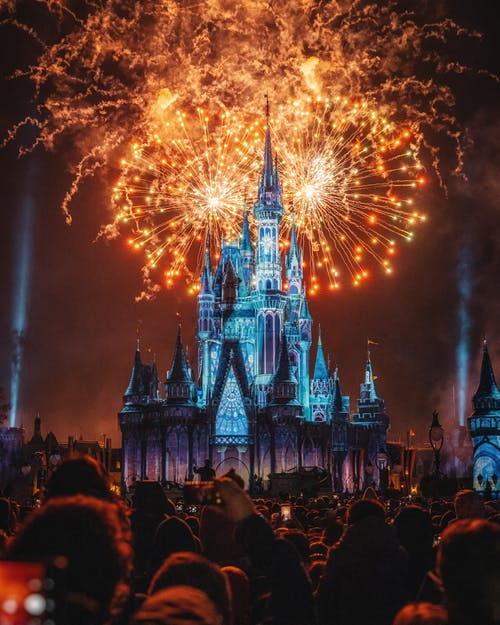 You have to reach sunny bay metro station from where you will get one metro of Disneyland. On entering this metro, you will glimpse cartoon characters wohoooo. The train will takes you to disneyland theme park. Of Course metro is cheaper than taxi. And You what is most interesting thing..! If you take up metro than you can enjoy the fantasy world of Disneyland's Fantasy World…!!!!!!!
Time
Disneyland Park remains open between 10 AM to 8 PM. And guys i would suggest you to visit this place in early morning. This will help you to take up the rides easily without waiting.
Tickets
Tickets vary between 6000 to 7000. Which is available at Disneyland's original website or other merchant's website. Price of tickets vary due to variations of packages. In which, packages include tickets and meal too.
Hotels Near Disneyland
Here are beautiful hotels near Disneyland Disney Explorers Lodge, Hong Kong Disneyland Hotel and Disney's Hollywood Hotel.
Let's take a ride to this Amazing Place
The watch that you all were eagerly waiting for has arrived. Yes friends, it was time to enter Disneyland yeahhh…! There are seven different parks in Disneyland U.S.A. Let me tell you about that fun parks. First is the Main street USA which is for snacks and all. Then it comes Tomorrowland, Fantasyland, Adventureland, Grizzly Gulch, Mystic Point and Toy Story Land.
Main Street USA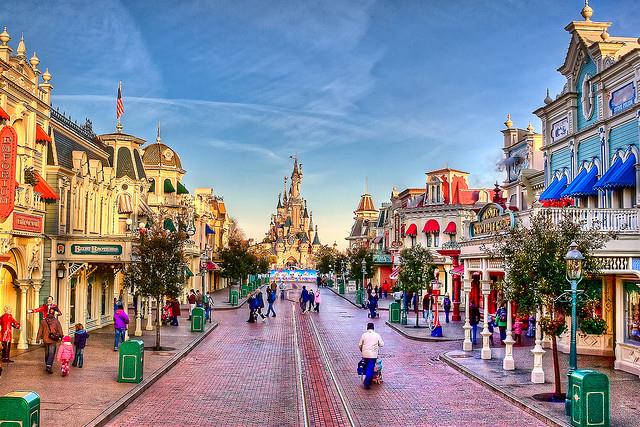 As soon as you enter Disneyland, you will go to Main Street USA. Here you can buy various types of jelly, cupcakes and much more. Yes, I know, I know, you must have been mouth watering as soon as you heard the name of tasty food. According to me, those who are fond of food will first go to main street USA.
Tomorrowland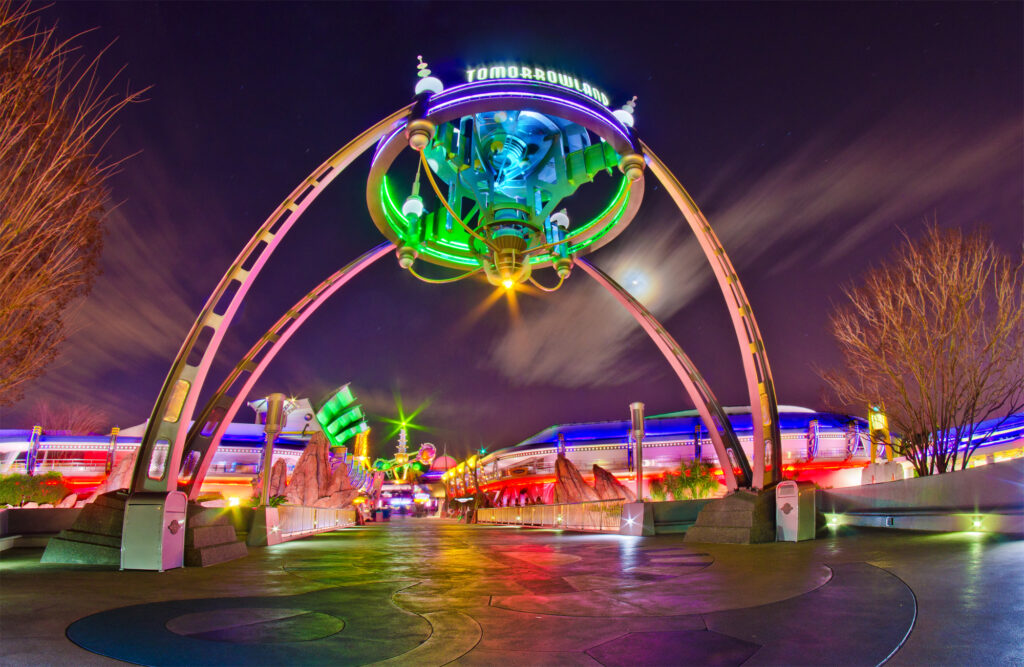 If you take a right turn on entering Disneyland then you will reach at Tomorrowland. The best rides of Disneyland are available there. You can also enjoy rides like that of Iron Man and Star Wars. Iron man ride being the best ride, so there is a lot of crowd are there. Which may delay your ride by an one hour or so.
Still there is a way through which you can easily enjoy all the rides there. The way is by using Fast card. You can find counters for buying these cards near to the main rides. There is no extra charge for it. you just need to avail the token from the counter and then you can visit the whole place within the time limit mentioned in the token.So guys don't forget to buy fast card from the counter. I would also suggest you to take a water bottle with you from outside, as it costs 300 INR if you buy it inside.
After rides, it was time for theater show. Which is available for both adult as well as kids.
On a walk across this place you will find many such live performance.
Fantasyland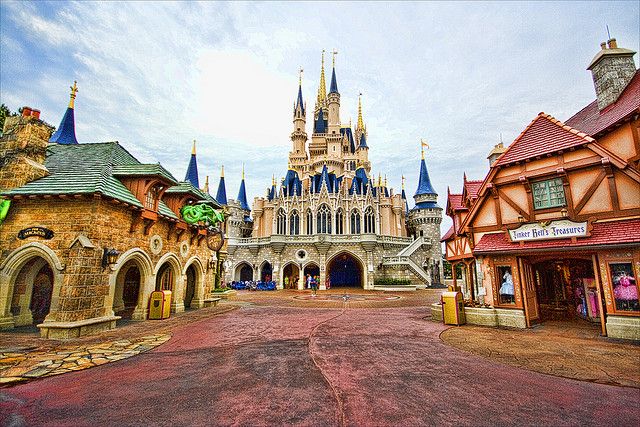 In Fantasyland, the first place you can visit Fairy Tale Forest. This would seem like an actually fairy tale forest. it's no less than heaven for kids specifically for girls. Of course, this could be slightly boring for adults but this is itself an entertainment package. you will find musical instrument at every nook and corner there.
Disneyland is built in such a way that you will find many resting punks. The thought of which is that you can enjoy while resting.
Adventureland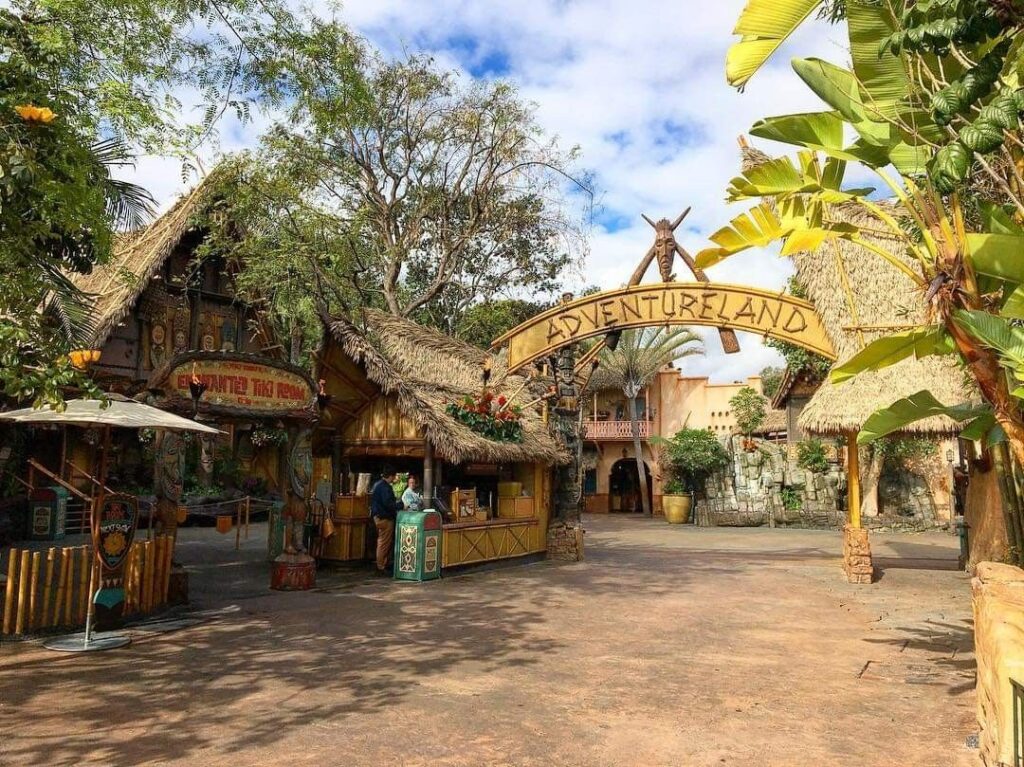 Now the next ride which is Jungle River Cruise. This cruise will help you tour the whole place in which English and chinese commentary is included. You just need to relax and enjoy the ride.
After this, the river cruise will itself take you to your next ride. Which is the Tarzan Treehouse. After reaching there you will get to know the details about Tarzan's Childhood. About his house, his friends and everything.
After adventureland let me tell you about the star attraction of Disneyland……!
Grizzly Gulch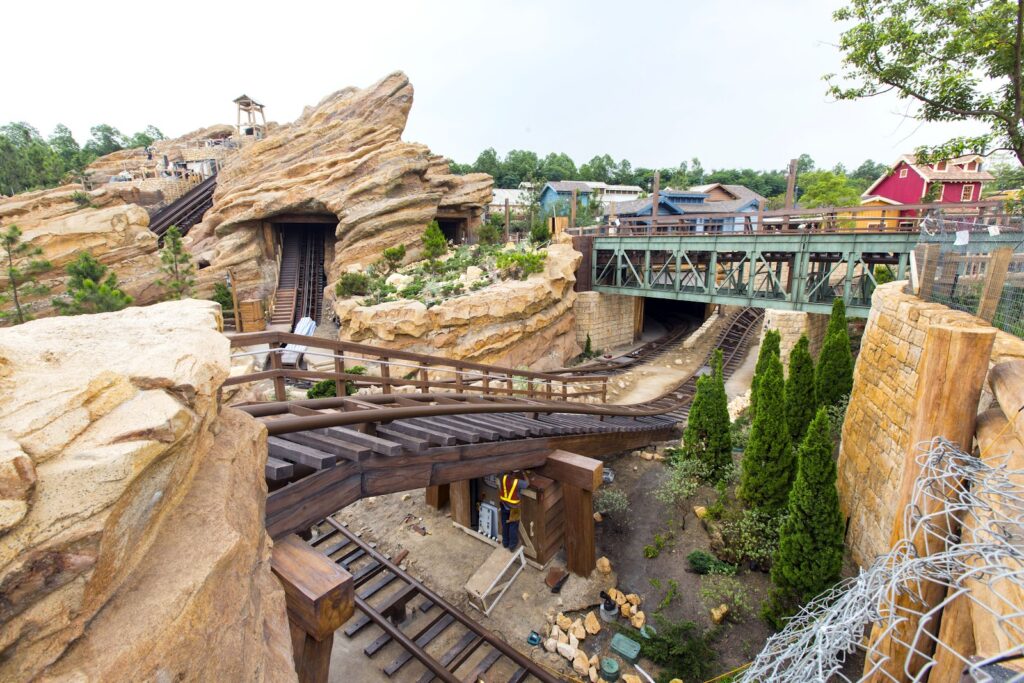 Yes Friends, Grizzly Gulch is the main attraction of Disneyland. Grizzly Gulch is a themed land at Hong Kong Disneyland. It is the park's equivalent of Frontierland.
It is much smaller compared to the Frontier Lands of other Disney Parks, featuring only one ride, Big Grizzly Mountain Runaway Mine Cars. This roller coaster attraction is a variation of the "Big Thunder Mountain Railroad" attractions found at other Disney Parks, featuring special ride elements unique to this attraction, including backwards portions, and a high speed launch section.
Mystic Point
Mystic Manor queue starts at the gate to the left (Grizzly Gulch side) of the manor, with guests passing outdoors past some artifacts before entering the building itself. The queue contains many pictures of Lord Henry Mystic and Albert, his mischievous pet monkey. Also present are portraits of other members of the Society of Explorers and Adventurers.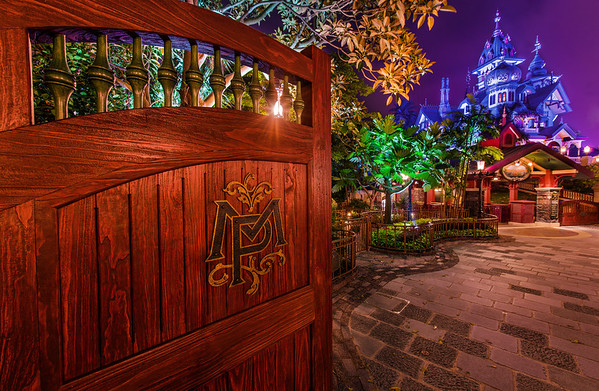 The queue also contains blueprints, a model of Mystic Point (presumably an actual model used by Walt Disney Imagineering to pitch the project), and other artifacts. Once through the queue, guests go into the pre-show room to watch a slideshow narrated by Lord Mystic and Albert, who provides a set-up for the attraction as a tour of his latest exhibition.
Toy Story Land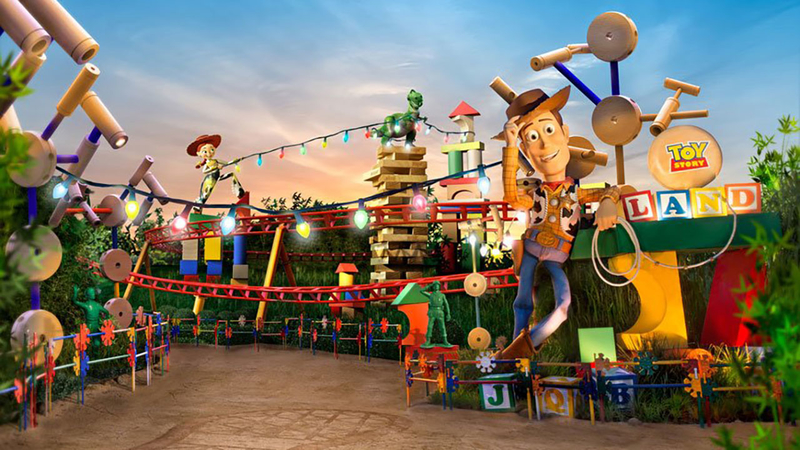 Toy Story Land is giving you all-new ways to play at Walt Disneyland. For many diehard Toy Story fanatics, Toy Story Land's biggest draw is its unique layout and design, which makes you feel as if you've been shrunk to the size of a toy and set loose in Andy's backyard. You can even walk through Andy's footprint — which happens to be 25 feet long, or the equivalent of a size-240 shoe!
Across Toy Story Land's 11 acres, you'll also see giant board-game pieces, crayons, more than 400 toy blocks and similar features, including lampposts shaped like Tinker Toys. Walking through Toy Story Land is like walking back through childhood — no matter what age you are. From classic board games to timeless toys, colorful string lights and other familiar objects come together to create a world of wonder.
In fact, it's almost as much fun to move through the queues as it is to ride the attractions, spotting Uno cards, army men and tons of beloved Toy Story characters. These fun flourishes add to the immersion, but the biggest attraction here is, well, the attractions! Rides at Toy Story Land include: Alien Swirling Saucers, Slinky Dog Dash and Toy Story Mania.
Toy Story Mania : This popular, long-running longtime is also part of the Toy Story Land lineup. The moving, midway-style shooting game stars numerous Toy Story characters and is suitable for all ages. Plus, the scoring system makes it perfect for friendly family competitions.
Character meet-and-greets have always been part of Disney's theme parks, so it's no surprise that you can meet some of your Toy Story favorites while you're in Orlando. Sheriff Woody, Buzz Lightyear and Jessie the Yodeling Cowgirl are greeting guests throughout the land — be sure to say "hi" when you see them!
You Know what guys At night, this place is no less than heaven. Now it's time to say goodbye to you So guys This was Disneyland Hong Kong…..! i hope you have got all the information. I will recommend you personally, you must go into this magical and fun world once. It is nothing less than Paradise. Also tell us Have you ridden any ride at disneyland? What did you think of it? Even if you haven't experienced it in person, how do you think Disneyland looks? Any interest in Hong Kong Disneyland? Please share your questions and opinions in the comments!
Follow Us on Social Media For More Interesting Updates
Instagram: https://www.instagram.com/xplorely/
Twitter: https://twitter.com/xplorely
Facebook: https://www.facebook.com/xplorely/