From movie theaters to Netflix, Amazon Prime Video, HBO, and Disney + catalogs, we located all of this year's award-winning and nominated films for the Hollywood awards.
Want to catch up on 2021 Oscar-nominated and winning films? We tell you where (and when) you can see them, from 'Nomadland' to 'The mole agent'.
Too often viewers lose interest in award galas like the Oscars for a logical reason: they haven't been able to see the films that are nominated, either because they are not released yet or because they missed them when they were released and they have not yet arrived. to any platform. This year there are no excuses, and it is that 'streaming' has burst into the Oscars 2021 (in part, due to the Covid-19 pandemic) and the vast majority of films that chose to take a statuette are now available on platforms such as Netflix, Amazon Prime Video, HBO and Disney +, and others are (or will be soon) in theaters. Many times, one thing follows another or happens at the same time. Although this 2021 Oscars Awards Gala has been hopelessly different from the previous ones, the public still has much more to say and comment on. Several of this year's movies come from Netflix, Amazon, HBO, etc. Or, if they have not been productions of the platforms themselves, they have ended or will end in one or the other before we know it.
After the gala, it's time to be attentive. Gone is the time when, if you did not see a movie in the cinema, you would wait two years to see it on television remembering the Oscars that it won. If we have not been able to see them before the gala, the truth is that it will not take long for any of them to be available to see in our house in one way or another. Of course, let's not forget that we can and must always continue going to movie theaters, still and always the best setting to enjoy and live a great movie.
We tell you where (and when) you can access the winners and nominees of this edition of the Hollywood awards, from the winner 'Nomadland' by Chloé Zhao to the most nominated film, 'Mank' by David Fincher.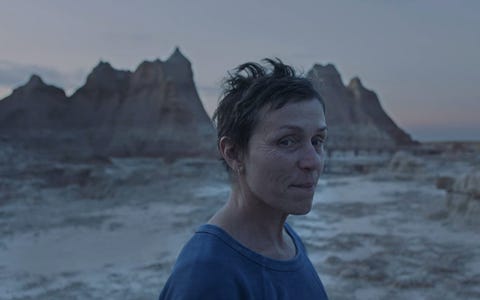 Oscar Awards : Best Film, Best Direction, Best Leading Actress.
It is the great favorite of these 2021 Oscars after an impeccable awards season, which began with the Golden Lion at the Venice film festival and has continued with the Golden Globe for Best Picture and recognition from the great guilds of American critics. Chloé Zhao's rise seems unstoppable with this film that follows modern nomads alongside Frances McDormand.
Where you can see it: On March 26 it hit theaters and from April 30 it will be available on Disney + (via Star).
The father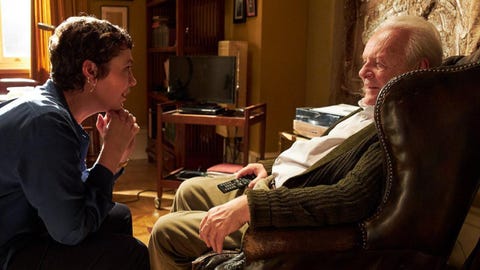 Oscar Awards : Best Leading Actor, Best Adapted Screenplay.
Newcomer Florian Zeller decided to film his own play, and the result is heartbreaking. First, thanks to Anthony Hopkins' incredible performance as a man suffering from Alzheimer's and losing his memory, in a role that could land him his second Best Actor Oscar. And second, by how Zeller builds the movie set to accompany his confusion and fear.
Where you can see it: It was released in theaters on December 23, so it will be necessary to wait for its premiere in streaming to recover it, although it is very likely that, after Anthony Hopkins' Oscar, it will be restored in theaters.
Judas and the Black Messiah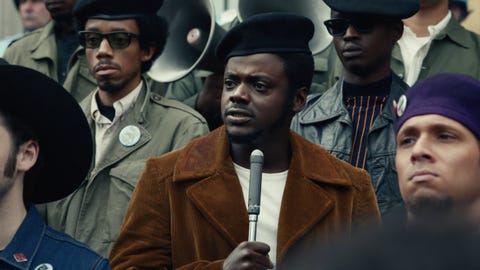 Oscar Awards : Best Supporting Actor (Daniel Kaluuya), Best Original Song.
It was one of the last in the race, but it has earned its place among the top nominees, including the Best Picture category. Directed by Shaka King, it tells the true story of Bill, a criminal arrested for stealing cars and to whom the FBI proposes a deal: his entire record will disappear if he infiltrates the Black Panthers party, led by the black activist Fred Hampton. Daniel Kaluuya and Lakeith Stanfield shine in this historical drama.
Where you can see it : March 26 on digital platforms.
Minari: My Family Story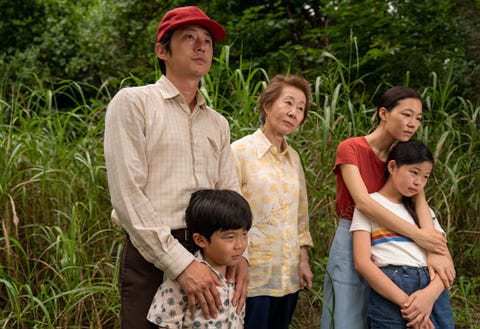 Oscar Awards : Best Supporting Actress.
Filmmaker Lee Isaac Chung has dug into his own childhood memories to compose this acclaimed film, which won the Grand Jury Prize at the Sundance Film Festival in 2020, and where he tells the story of a family of South Korean origin who settles in a rural area of ​​the United States to open a farm. With nominations for both its leading man Steven Yeun ('The Walking Dead') and his lovable Youn Yuh-jung (who plays the grandmother), the film is a very special portrait of the American Dream from the perspective of immigrants.
Where you can see it : It has been in theaters since March 12.
Another round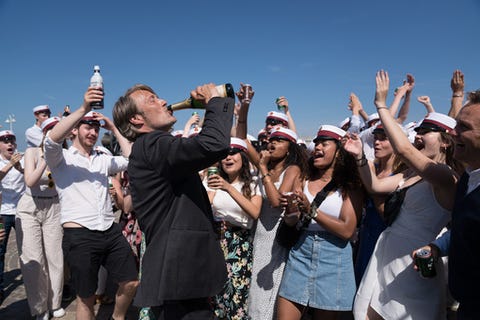 Oscar Awards : Best International Film.
There was little doubt that Thomas Vinterberg's new film was going to be nominated in the category of international films, awards that it has finally won, but that of Best Direction has been the icing on the cake. Mads Mikkelsen leads this film in which a high school teacher decides to start an experiment with his friends: every day they will drink a little alcohol to see if, according to scientific theories, one reaches their best version that way. But, of course, it will get out of hand.
Where you can see it : In theaters from April 9.
A promising young woman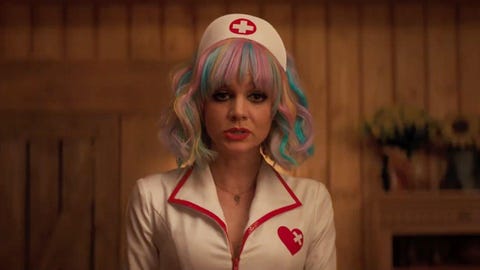 Oscar Awards : Best Original Screenplay.
One of the great surprises of the season, and also one of the most controversial films among those nominated for the Oscars 2021. Director Emerald Fennell sets a 'rape & revenge' in which a woman (Carey Mulligan) decides to take revenge on all those men who have ruined her life. Fennell is the first woman in awards history to earn a Best Directing nomination for her first film. Without a doubt, it is a debut in style.
Where to watch it : It hit theaters on April 16.
Mank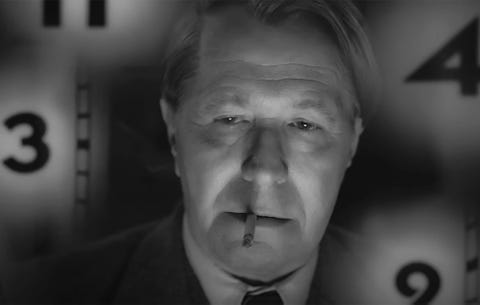 Oscar Awards : Best Photography, Best Production Design.
It is the film with the most nominations this year, although, as we know, that does not necessarily ensure glory. David Fincher's new film, which bears the Netflix label, takes us to classic Hollywood of the late 30s through the figure of Herman J. Mankiewicz (Gary Oldman), screenwriter of the acclaimed 'Citizen Kane' by Orson Welles . In his story, written by the late Jack Fincher (father of the director), we see the lights and shadows of the studio system and also the political climate of the time.
Where you can watch it : Netflix.
Sound of metal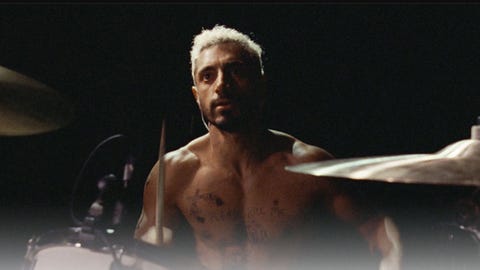 Oscar Awards : Best Editing and Best Sound.
It has been one of the most applauded 'indie' films of the season thanks to its novel and refreshing proposal, where the image and sound completely accompany the difficulties of its protagonist. The story follows a band's drummer (Riz Ahmed) who begins to lose his hearing. Directed by Darius Marder, it is one of the little jewels of these Oscars 2021.
Where you can watch it : Amazon Prime Video .
The mother of blues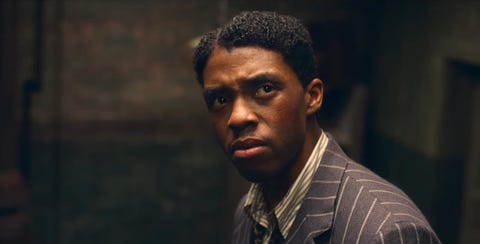 Oscar Awards : Best Costume Design, Best Makeup and Hairstyling.
The late Chadwick Boseman has joined the list of posthumously nominated actors for the Oscars, and he certainly could win it. The actor stars alongside Viola Davis, also nominated, in this George C. Wolfe film, which shows the clash of interests between Ma Rainey, known as Queen of the Blues, and her producers in a Chicago recording studio in 1927. It is the third production with the Netflix seal with the most presence at these Oscars 2021.
Where you can watch it : Netflix.
Soul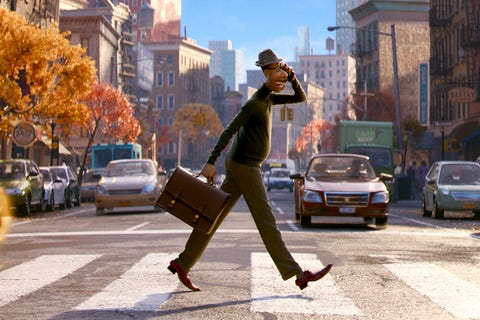 Oscar Awards : Best Original Score.
The new from Pixar, which premiered simultaneously in theaters and on streaming via Disney +, accumulates several nominations at these Oscars 2021, and is a favorite to win the Best Animated Film. Pete Docter and Kemp Powers direct the story of a man who dreams of being a jazz musician and who, when his opportunity finally presents itself, will have to travel through cosmic worlds to find the true answers of life.
Where you can see it : Disney +.
My Octopus Teacher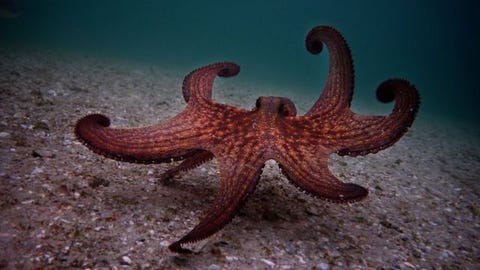 Oscar Awards : Best Documentary
Pippa Ehrlich and James Reed direct this South African production that tells the story of friendship between filmmaker Craig Foster and a female octopus. A story of overcoming that has been made with the statuette for which 'The mole agent' also chose, the only Spanish representation this year.
Where you can watch it : Available on Netflix
The Chicago 7 trial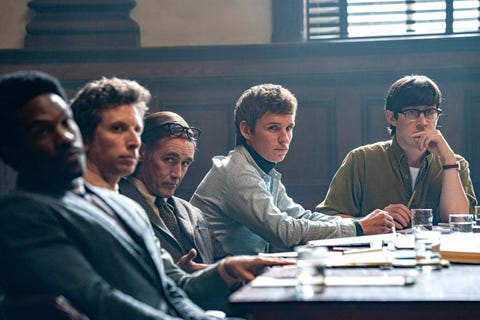 Oscar Awards : He did not get any of the statuettes he was opting for in six categories.
It is possibly Netflix's big bet over 'Mank'. Aaron Sorkin's new film as a screenwriter and director takes us back to 1969, when one of the most high-profile trials in American history took place. Seven men were arrested during protests against the Vietnam War, and were brought to trial after suffering police violence, which went unpunished. A movie full of stars (Sacha Baron Cohen, Eddie Redmayne, Joseph Gordon Levitt, Michael Keaton, Jeremy Strong, Mark Rylance …) and a political message that still resonates today.
Where you can watch it : Netflix.
One night in Miami …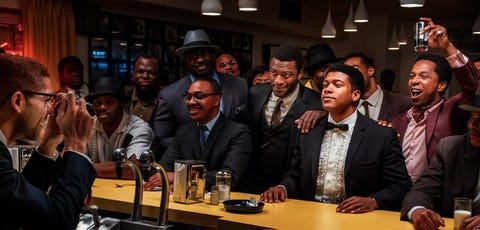 Oscar Awards : He was eligible for three awards, but left empty.
The directorial debut of the Oscar-winning actress Regina King has not achieved representation in the Best Picture category, but her three nominations place her among the essential titles of this edition. The story follows four leading figures in the black community – boxer Cassius Clay, activist leader Malcolm X, singer Sam Cooke, and sportsman Jim Brown – on one night as they debate politics and activism in its many forms. .
Where you can watch it : Amazon Prime Video .
Collective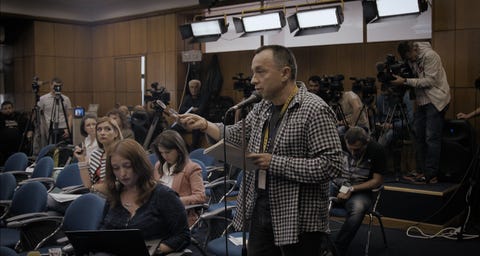 Oscar Awards : It was nominated in two categories, but has not achieved any statuettes.
One of the most impressive and essential documentaries of the season. Representing Romania in these Oscars 2021, 'Collective' follows the journalistic investigation of a Bucharest newspaper following the tragedy that took place at the Colectiv Club in October 2015, with hundreds of injuries and deaths. The film exposes together with journalists the corruption of the country's health system and demonstrates the consequences on human lives of poor management.
Where you can see it : HBO.
The mole agent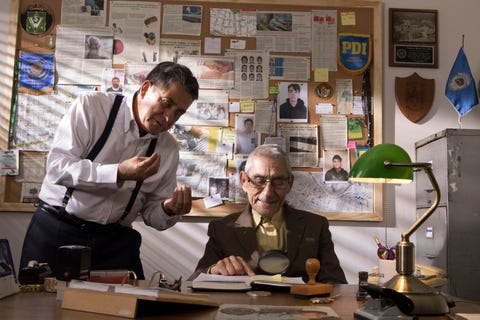 Oscar Awards : Opted for the Best Documentary Award.
The only Spanish representation of these Oscars 2021 comes from the co-production of this documentary by Maite Alberdi, which is destined to steal the hearts of viewers just as it has done with academics. Her story follows a widowed man who infiltrates a nursing home hired by a private detective who wants to know if the mother of one of his clients is well treated. But what Sergio Chamy finds in there is much, much more important.
Where you can see it : In theaters from March 18.
Borat, film film sequel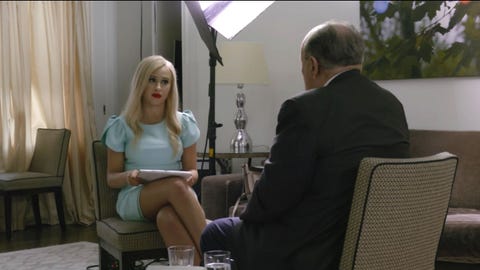 Oscar Awards: He was opting for the statuettes in the category of Best Supporting Actress and Best Adapted Screenplay. It was empty.
Winner of the Golden Globe for Best Musical / Comedy Film, this late sequel to 'Borat' has not left anyone indifferent. Sacha Baron Cohen returns to her mythical role with a star signing, Maria Bakalova (who has won her nomination), and the objective of leaving Donald J. Trump on the floor before the presidential elections (which, as we know, finally lost) .
Where you can watch it : Amazon Prime Video .
News from the big world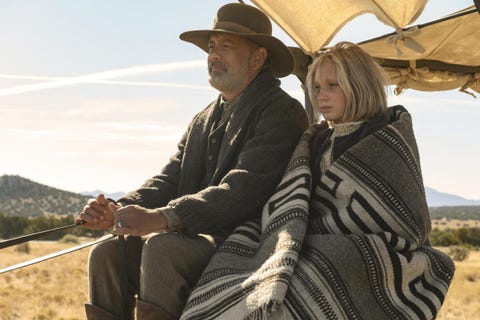 Oscar Awards : He did not get any of the four statuettes he was opting for.
The season's western is signed by Paul Greengrass, which tells the story of a war veteran, Jefferson Kyle Kidd (Tom Hanks), who goes from city to city narrating the news, and one day he will find himself on a mission to carry the orphan Johanna (Helena Zengel) at her uncles' house. The film shines thanks to the chemistry between the two, Hanks' incredible strength and his messages about the importance of stories.
Where you can watch it : Netflix.
Have you all enjoyed OSCARS 2021 YEAR'S WINNING MOVIES Post!! Friends, your suggestions are always welcomed. Feel free and drop the message, don't hesitate to Contact us
Have a good day! See you all soon.
It may interest you
OSCARS 2021: COMPLETE LIST OF WINNERS AND NOMINEES(Opens in a new browser tab)
30 COMEDIES YOU CAN'T MISS ON NETFLIX(Opens in a new browser tab)
Top 10 Best Comedy Movies on Netflix(Opens in a new browser tab)
'NO REGRETS': IS MICHAEL B. JORDAN'S NEW MOVIE WORTH WATCHING? (Opens in a new browser tab)
VERY PARTICULAR OF MICHELLE PFEIFFER(Opens in a new browser tab)