Confusions, false expectations, oddities and misunderstandings … these are 20 movies that you should give a second chance to.
It has happened to all of us, that of watching years later a movie that we did not like at all and discovering that it is wonderful. What the hell were we thinking when we saw it? The answers are endless. There are times when we watch a movie sleepy, tired, wanting to see something light and we find the opposite, we want to laugh and we swallow a drama that we cannot stand, we are sad and we put on a comedy that does not make us a bit of Grace.
Other times it is plain and simple because of time. There are movies that we watch too young, that we don't understand or that we can't empathize with in the same way as some years later. Sometimes it is the fault of the movies, the so-called "ahead of their time"; others, we are the ones who are missing an update. There are times when we run into a cinephile barrier and there are wonderful directors that you don't understand the same when you've seen several of his films as the first time you see one, you know, that "this movie is the best to start with."
Other times it is the fault of the environment, the context, the so-called expectations. There are films that advertise badly, that deceive or that make you make a mistake and think that you are going to see a space action movie when in reality you are going to run into a philosophical metaphysical that, at that moment, you have no desire to savor. There are also the movies that, plain and simple, overtake you, run over you like a truck and, like them or not, you feel like you haven't seen the half of it. You see them again and again and each time you discover more things, you see more and better. Those are probably the best kind of movies you can come across, the ones that demand, but also deserve, a second chance.
The history of cinema is full of films that were not appreciated in their day, that were misunderstood or that only saved a few. Time proves most, but not all, right. That is why we have prepared a list of great films of the 21st century with which any of these things may have happened to you but that, without a doubt, you should give them a second chance. You may, of course, like them the first time and don't know what we're talking about. Also, of course, that you have seen it again and have reaffirmed your negative opinion. For the rest, this list goes.
A Ghost Story (David Lowery, 2017)
.
A fatal first film: You want to see a ghost movie and you find a love story with long shots and an incomprehensible ending.
Why it deserves a second chance: This is a different work that uses the ghost resource (with a white sheet) to put into images the emptiness left by a loved one. Slow, yes, but beautiful and deep, and with a really daring ending, which expands the story.
Alps (Yorgos Lanthimos, 2011)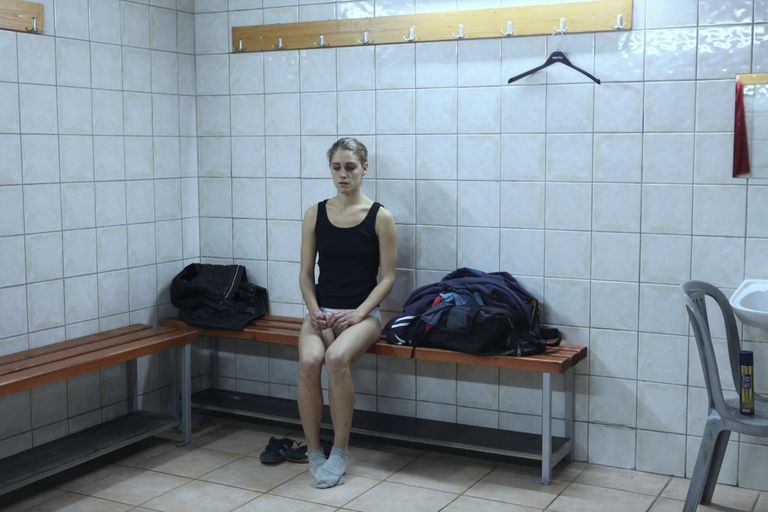 A fatal first film: You came from being fascinated by 'Canino' and you wanted something even better.
Why it deserves a second chance: Lanthimos's latest Greek film may not be as round as the title that launched him to fame, but this story about paid-for-deceased surrogates is just as or more original. Yes, also more diffuse and less shocking, but broader and with a greater social reach.
Battle in Heaven (Carlos Reygadas, 2005)
A fatal first film: Maybe you came for the explicit sex, maybe because of its participation in Cannes, maybe because of its history of kidnapping and blackmail … And, although you were not mistaken, it was very different.
Why he deserves a second chance: Radical filmmaker, the Mexican here creates a film that seems to run away from what is important. It is a contemplative story of kidnappings and criminals, it is a story with explicit sex that is quite funny, and it is pure auteur cinema that … Well, it is about crime and sex. do not try to fit it on any label and enjoy this rare bird.
Beginning (Dea Kulumbegashvili, 2020)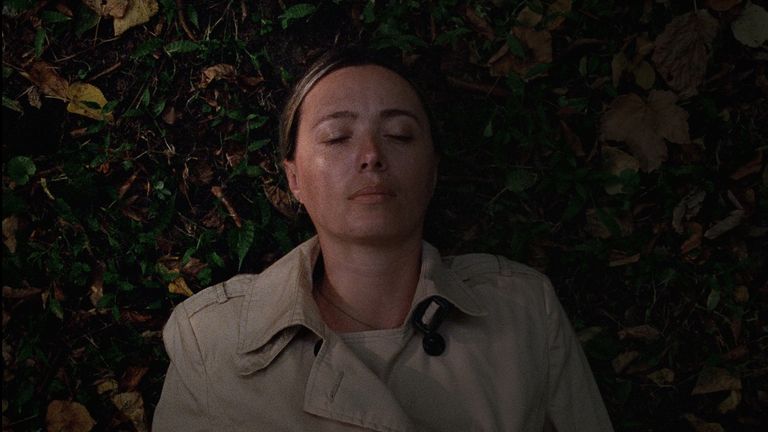 A fatal first film: In a year without major festivals, this Concha de Oro de San Sebastián appeared to win over the critics. Many came across, without knowing it, a radical proposal, more typical of Rotterdam or Locarno than what the Cannes or Venice festivals usually give us, slow shots, sober interpretations and hard themes.
Why she deserves a second chance: We'll have to learn the surname of this Georgia-born filmmaker because her ability to use the film's tempo to create tension and her accomplished drama throughout timeless sequences is definitely not. habitual.
Boyhood (Richard Linklater, 2014)
A fatal first film: So much talk about the movie of the year and then there are almost three hours in which nothing happens.
Why it deserves a second chance: 'Boyhood' flees from the most dramatic moments in its history, beautifully balancing important moments with other ordinary ones. It puts them all at the same height because that is where their beauty lies. Linklater did not create the summary of a childhood with the most prominent highlighs . He wanted to capture the main subject of the seventh art, the passage of time, and he succeeded.
The Tree of Life (Terrence Malick, 2011)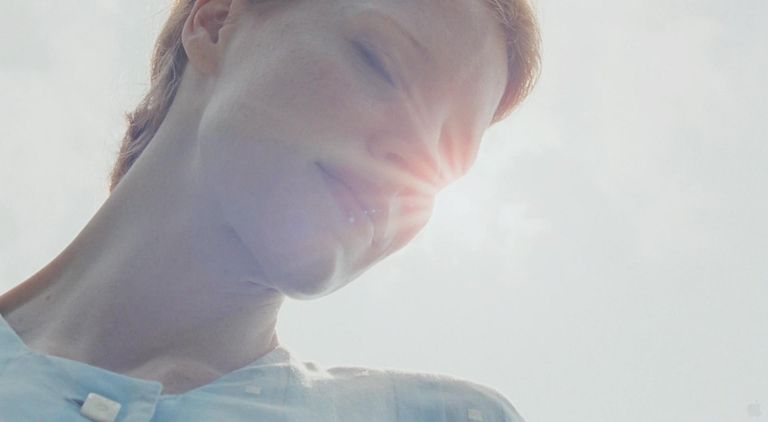 A Fatal First Film: Almost 20 years without directing sent the press wild with the return of Terrence Malick. The good reviews, the Palme d'Or in Cannes and Brad Pitt in the cast made many star in the movies and leave theaters en masse.
Why he deserves a second chance: Malick turns the story of a family of a sensitive mother (spectacular and still unknown Jessica Chastain) and a father who is pure toxic masculinity (Brad Pitt) into the synthesis of life and death. As a gift, he mixes it with the history of the universe. It's poetry, it's a metaphor, and it's a beautiful dance captured by the most inspired Lubezki.
The invisible thread (Paul Thomas Anderson, 2017)
A fatal first film: In the explosion of the MeToo we have the typical story of a powerful man who conquers and molds his muse. At least that's what Jennifer Lawrence said that made him stop seeing her after five minutes. Many also saw little else in this deceptively classic tale.
Why he deserves a second chance: Perhaps the best film by today's greatest filmmaker, Daniel Day-Lewis returned for a superb swan song about love and creation. Anyone who has seen her to the end will know that the character of Vicky Crieps is much more than a Galatea in the hands of her Pygmalion and that the tables turn at the same time that, like a sigh, everything ends up looking like a story of ghosts and figures.
The Irishman (Martin Scorsese, 2019)
A fatal first film: It lasts almost 4 hours and the CGI has taken all my attention.
Why it deserves a second chance: At least in its original version, where we do hear the voices of the teachers that populate the screen, the CGI matters little. Hearing the whisper with which Joe Pesci's character asks De Niro's to kill his friend freezes the blood. Scorsese created an ode to the world that has made him most famous with a bitter ribbon, with a truly twilight air about the criminal's old age. But it is that, along the way, he told us the whole history of the mafia and America with a stratospheric montage and three masters of the trade who, no matter how much the wrinkles on their faces dance for an already obsolete digital technology, give life to each word.
Holy Motors (Leos Carax, 2012)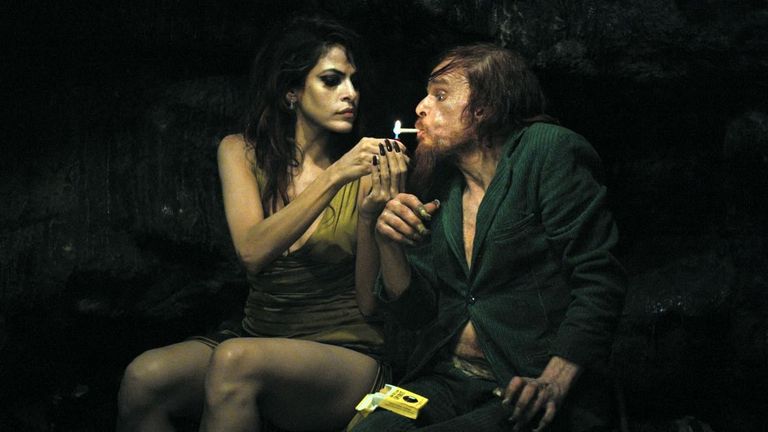 A fatal first film: One pointless story after another, a leprechaun with a boner in front of Eva Mendes What the hell am I watching? Monkeys? Do limousines speak?
Why it deserves a second chance: Leos Carax returned after almost two decades to deliver this work, which seems to come from the future, about fiction, film and acting. Denis Lavant is an actor in a world where filming is invisible and every moment is a change of set between one film and another. We see him die, cry, sing, dance … It is an ode to fiction, cinema, pantomime, a work to be read and analyzed a hundred times, but also to relax to let it overwhelm us.
Inland Empire (David Lynch, 2006)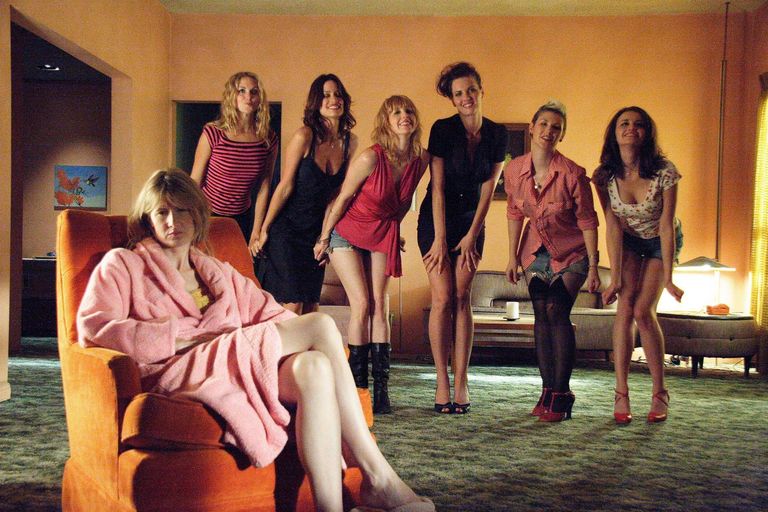 A fatal first tape: At least on 'Mulholland Drive' there are explanations on the internet but no one can figure this out, Mr. Lynch.
Why it deserves a second chance: Lynch said goodbye (for now) to the big screen with this ode to digital cinema commanded by Laura Dern that neither asks nor demands an explanation. It is the purest and most spectacular Lynch, pure sinister and fascinating surrealism to which we have to surrender or die.
Irreversible (Gaspar Noe, 2002)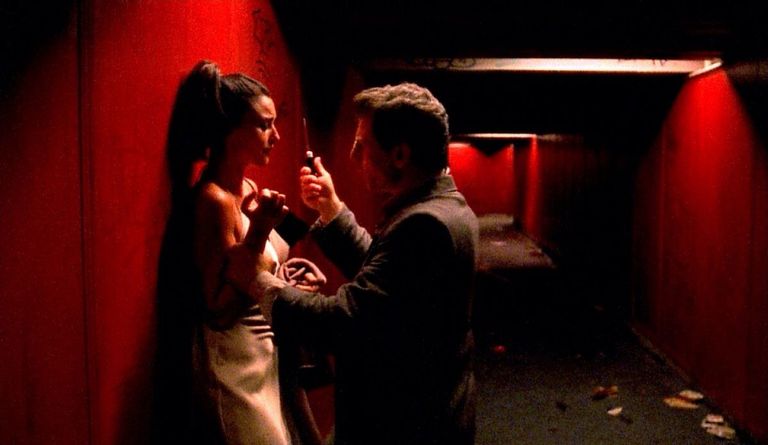 A fatal first tape: On top of being told backwards, it ends with a real-time violation of almost 10 minutes. No, thanks.
Why he deserves a second chance: The controversial Gaspar Noé filled with violence the revenge story of a Vincent Cassel who walks through hell looking for someone. The origin, of course, is the real-time rape of Monica Belluci. Nobody said that art had to be nice. Here the French filmmaker wanted to convey the anger, rage, and drama of who witnesses and/or suffers rape. One, and this is important, that you can't do anything either as a character or as a spectator. And he did it with that scene, with that duration that becomes eternal.
Jauja (Lisandro Alonso, 2014)
A fatal first film: An Argentine film with Viggo Mortenssen, it is sure to be entertaining …
Why it deserves a second chance: Many crossed paths with the, ironically, more accessible film by Lisandro Alonso. Pure Slow Cinema with a Timo Salminen really inspired by photography whose narrative is gradually diluted by the physical and allegorical weight of the landscape and time.
Mother! (Darren Aronofsky, 2017)
A fatal first film: Some do not understand it, others do not get to assimilate that strange mixture of terror and love drama. A few see in the biblical allegory an oversized simplerity.
Why it deserves a second chance: Aronofsky is to be applauded for his daring to bring his own and environmentalist version of genesis into images. A biblical appropriation in the form of an unbalanced relationship whose strength is always in the images and in the spaces. Due to his capacity for allegory and visual metaphor, beyond the ecofriendly speech of dialogue, he deserves a second chance.
Primer (Shane Carruth, 2004)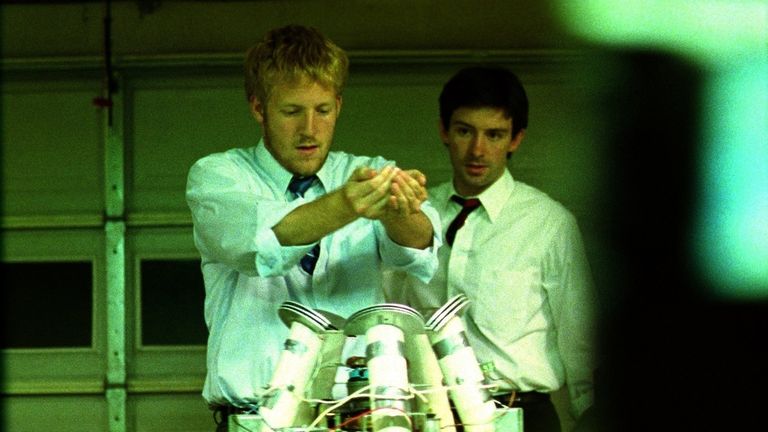 A fatal first tape: I don't understand anything even looking at the explanation on the internet.
Why it deserves a second chance: No need to! Carruth created an instant cult debut feature on the lowest possible budget, keeping audiences in suspense around two geeks and a computer in a garage. Something similar to what Tarkovski achieved with that wasteland he called The Zone in 'Stalker'.
Synonyms (Nadav Lapid, 2019)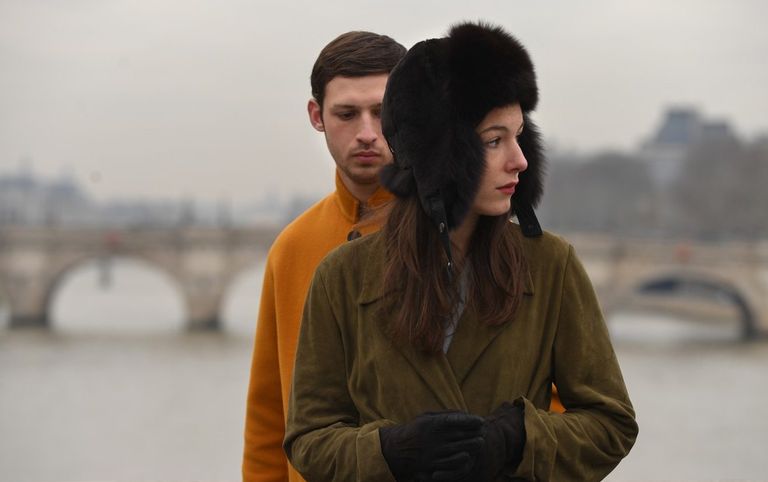 A fatal first film: Three unpleasant characters meet in Paris and, well, it seems they are going to talk about Israel and … Not even that.
Why he deserves a second chance: Lapid drew on his own experience to portray the alienation of a young Israeli who wants, overnight, to leave his identity behind and become French. Pure political cinema in the best sense of the word, the most humane, broad and complex.
Spring Breakers (Harmony Korine, 2012)
A fatal first film: 4 Disney stars, reggaeton and shots worthy of a summer song video clip.
Why it deserves a second chance: All of the above is true, but it is how it is used. Korine hired three teen stars (and his wife), added cheap MTV sexuality, and embraced Spring Break, but in a poisonous way. 'Spring Breakers' is a master class on how to portray the misunderstood new generations without being carried away by their excesses, using their weapons to expose them, not to take advantage. 'Euphoria' would be another example, but in daring and lag, this film undoubtedly wins.
Uncle Boonmee remembers his past lives (Apichatpong Weerasethakul, 2010)
A fatal first film: He won the Palme d'Or, but few knew what they were going to see.
Why it deserves a second chance: This is the most accessible and famous film by the most particular and essential filmmaker in contemporary fantasy cinema. Thai is not like anything you've ever seen before. This is a story of ghosts and spirits, yes, but it is also a contemplative tape about a talk on a porch.
Under the skin (Jonathan Glazer, 2013)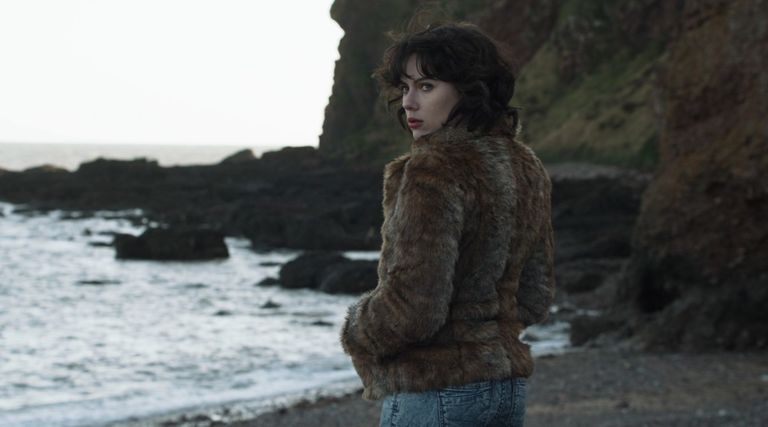 A fatal first film: Most famous at the time for the famous full nude of Scarlet Johnasson, the film took 7 years to be released in theaters and to have correct and accurate reviews from the press. Those who saw it for Scarlett or for sci-fi, pirate on the internet, ended up being disappointed.
Why it deserves a second chance: Glazer composed one of those works that almost every critic took into account for his top of the decade with this story where Johansson is a true Black Widow who attracts her conquests to an empty black. Rhythm, images, story, atmosphere, everything about her is as special as, well, almost any work by Glazer, master of the video clip.
Anticristo (Lars Von Trier, 2009)
A fatal first tape: You go to see a witch story and you find a love drama with the most unpleasant scenes you can imagine.
Why he deserves a second chance: Von Trier stretched the limits of what is visible on a screen in terms of sex and violence with this story about the loss of a son that is transformed into an almost biblical (or satanic) allegory about human evil, specifically about female evil, about Eve and the apple, about witches. Not by chance, it is dedicated to Andrei Tarkovski.
The stranger from the lake (Alain Guiraudie, 2013)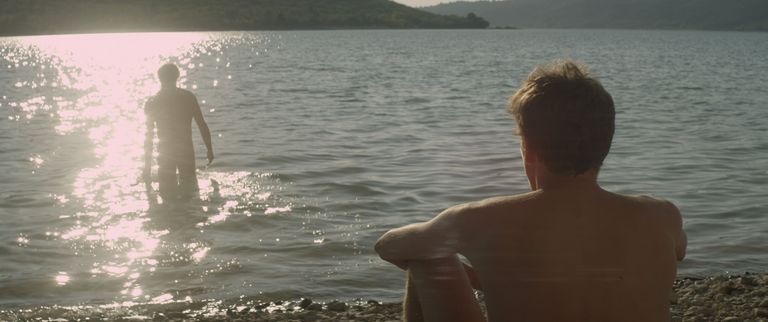 A Fatal First Film: Sold as a sexy thriller, its amount of explicit sex and tone certainly isn't for everyone.
Why it deserves a second chance: Rear Window tells the story of a man who discovers a murder. Of course he does it in a lake full of people who have sexual encounters between strangers. Sex, very explicit and present, is a fundamental part of the very particular tone of this criminal account filmed on a perfume advertisement set.
Wrap up
Have you all enjoyed the 20 GREAT MOVIES OF THE 21ST CENTURY mentioned in this article!! On the other hand, your suggestions are always welcomed. Feel free and drop the message and also comment on the comment section on which scene is your favorite. Don't hesitate to Contact us
Have a good day! See you all soon.
Watch more amazing