in Indonesia were many tourists from the world come to visit this place. There are numbers of beach resorts and luxurious resorts in a very famous place like Kuta, Jimbaran, Seminyak, Tanjung Benoa, Candidasa, Lovina, Sanur, and Nusa Dua where most of the fantastic hotels and villas are near to the beach.
Many adventures activities like white water rafting, diving, volcano hiking, jungle trekking, water sports, cycling, and many such ventures are located in many different areas.
Here are the Top 10 attraction of Bali, One must never forget to Visit this attraction place when you plan your next journey here.
1) Nusa Dua Beach
Nusa Dua Beach is exactely 25 kilometers away from Denpasar Airport. It is the most beautiful beach in Bali, where one can have sunbathing, swimming, walking and many water sports.
Nightlife is very attractive in Nusa Dua Beach one can go for Pasar Senggol at Grand Hyatt Bali- An open air restaurant where you can have all different types of cuisine. It is opened daily from 6:00pm to 10:00 pm.
Another most caputring thing is Devdan Show at Nusa Dua Theatre. This show last for 90 minutes and are held at 4 days in a week -Monday, Wednesday, Friday and Saturday from 7.30pm to 9pm. One can even click the pictures with crews after the show ends.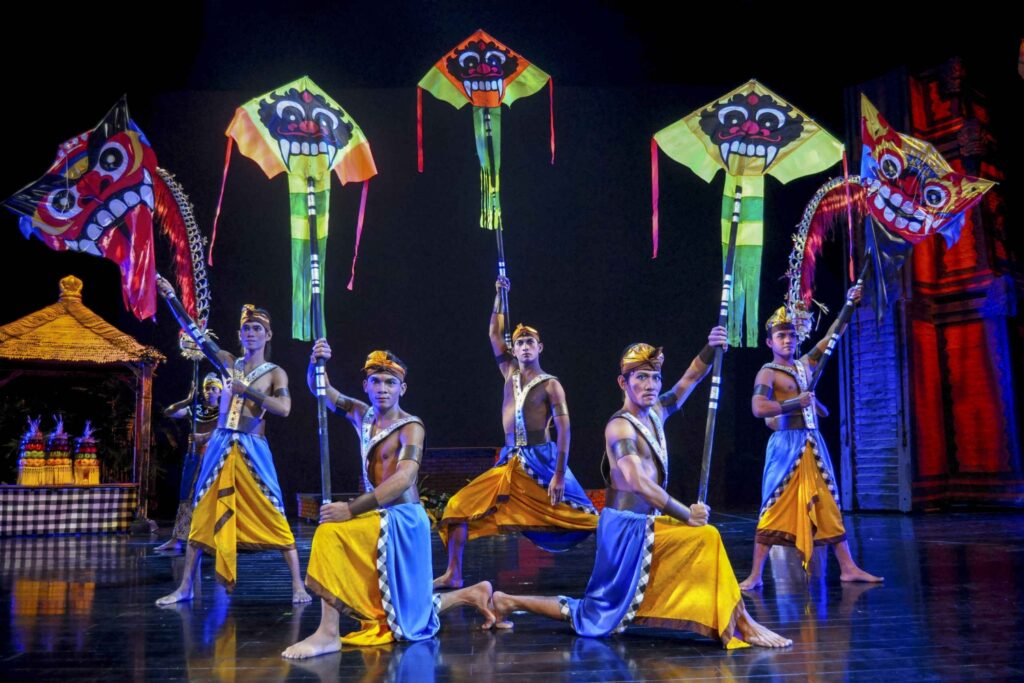 2) Kuta Beach
Kuta Beach is commonly know as sunset beach. Situated on the island's southwestern coast, one can relish sunbathing, surfing, swimming, and beach soccer throughout the year. It's even more approved among global visitors than the island itself – A heartily thanks to its merge characteristic of sun, sand and surf.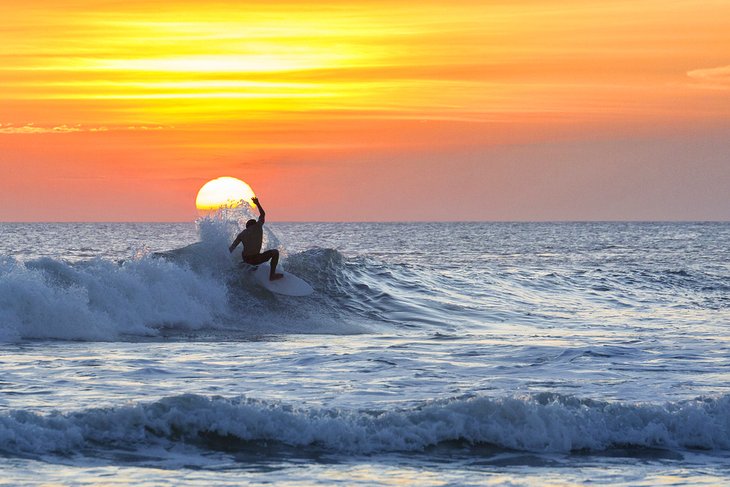 You can plan a visit to this beach in the months of dry season that is from April to August. There are many shopping streets, shops, malls with affordable prices.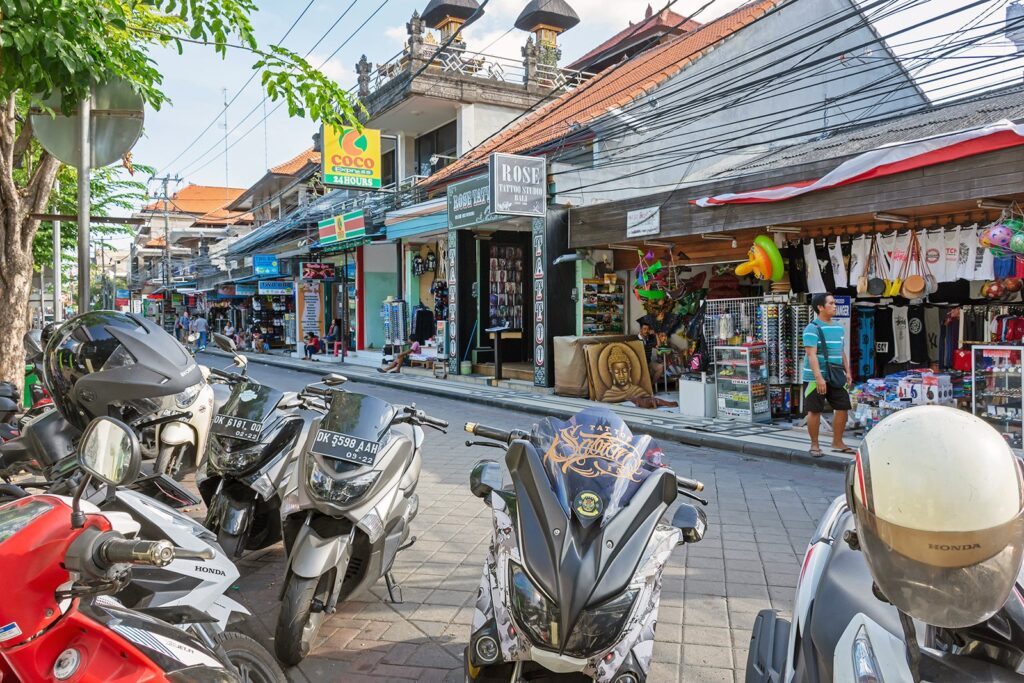 Read Also
Maldives-A Mesmerizing Place In The World!!!(Opens in a new browser tab)
Top 5 Beach in India(Opens in a new browser tab)
Stunning Glimpse of Thailand(Opens in a new browser tab)
Top 10 Waterfalls in the world – you should visit(Opens in a new browser tab)
Stunning Glimpse of Thailand(Opens in a new browser tab)
3) Sekumpul Waterfall
In the Singaraja region, about 66 kilometers north of Ubud, Sekumpul Waterfall is considered by many to be Bali's most beautiful falls. The waterfall is actually a series of about seven falls, cascading like long misty veils over the lip of a lush, jungle-clad cliff.
Note that if you choose to drive yourself here, locals might try and stop you well before the entrance, demanding exorbitant entrance and parking fees. It's a good idea to hire a local guide who knows how to negotiate these roadblocks and access the correct trailhead to the falls.
The three- to four-hour round-trip trek passes by rice terraces and local villages rimmed with rambutan and durian trees, and continues through dense tropical jungle. It can be strenuous in parts, as you need to hike down slippery steps and slosh through a river, but once you arrive, you can cool off with a refreshing swim at the base of the falls.
This is a great adventure for nature lovers who want a taste of wild Bali far from the touristy resorts.
4) Tegallalang and Jatiluwih Rice Terraces in Bali
This is most famous attraction among many tourist. I must say a very good place for photoshoot. It is located near Ubud. One can hike there, Spend a lovely time here with your family or with our loved once. There are no charge to visit this place, its all free for visitors Ofcourse yes, if you wish to donate some amount they are always welcomed and further those funds are added to the development of this place.
5) Waterbom Bali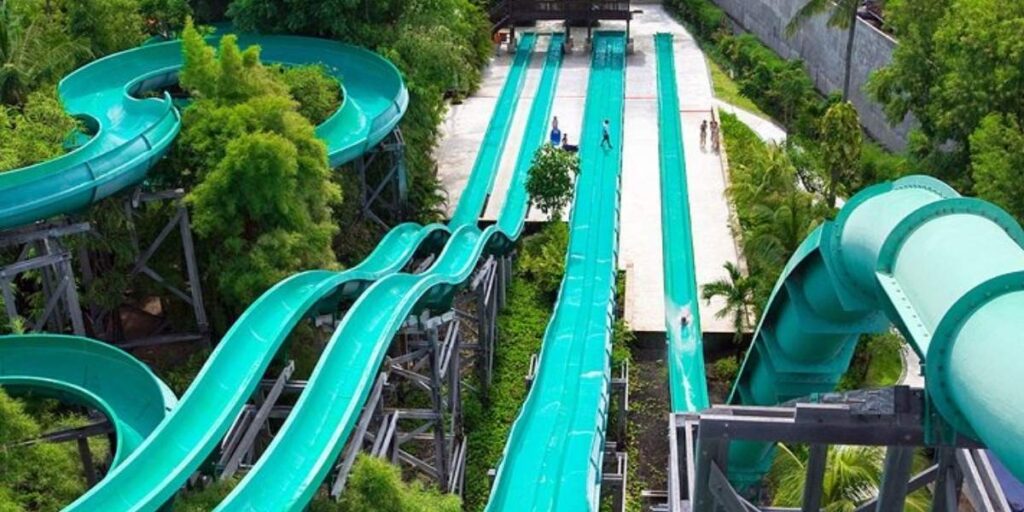 Waterbom Bali is an action-packed water park, in the heart of Kuta, with something for every member of the family. Kids can splash in the swimming pools; drift down the Lazy River; or zoom down one of the many twisting water slides and rides, with names like the Python, Green Viper, and Super Bowl.
Moms and dads can relax with a reflexology session, manicure or pedicure, or fish spa therapy. Restaurants and cafés cater to a range of different diets, and the grounds are landscaped with large, shady trees and beautiful tropical gardens, making this a refreshing respite from the heat on a hot tropical day.
Ever wanted to try wakeboarding, waterskiing, kneeboarding, or skurfing (a cross between surfing and waterskiing) in a relatively safe environment? Bali Wake Park is the place to visit for this and more exhilarating water park fun. Kids will love Aqualand here — it's a giant inflatable obstacle course on the lake.
Official site: http://waterbom-bali.com/
Follow Us on Social Media For More Interesting Updates
Instagram: https://www.instagram.com/xplorely/
Twitter: https://twitter.com/xplorely
Facebook: https://www.facebook.com/xplorely/