"Wednesdays are the new Fridays," says Tom Hiddleston himself when announcing the change in strategy of the gigantic streaming channel.
Marvel and Disney change Fridays from premieres to Wednesdays with ' Loki '.
' Loki ' will premiere on Disney + on June 9.
All the films and series of Phase 4 of the Marvel Cinematic Universe.
---
"I have noticed that, in these long superhero montages, Loki is usually put aside," says the good Tom Hiddleston in a brief video. "And that which is incredibly heroic, cunning, charming … I could go on but I better show you: Wednesdays are the new Fridays."
This is how Disney and Marvel have announced their change of strategy when it comes to releasing 'Loki', the new UCM series that, unlike 'Scarlet Witch and Vision' and 'Falcon and the Winter Soldier ', will go on to publish its chapters Friday to Wednesday.
This beloved antagonist has been forged thanks to his malevolent actions in 'Thor' (Kenneth Branagh, 2011) and 'The Avengers' (Joss Whedon, 2012), deceiving everyone in 'Thor: The Dark World' (Alan Taylor, 2013) and becoming one of the key pieces in 'Thor: Ragnarok' (Taika Waititi, 2017) and 'Avengers: Infinity War' (Anthony Russo, Joe Russo, 2018). Redeemed after his death, he found a way out in 'Avengers: Endgame' (Anthony Russo, Joe Russo, 2019) and now, he seems to be a bit busy.
With Kate Herron ('Sex Education') directing the series, and Michael Waldron as main screenwriter, Tom Hiddleston will star alongside Owen Wilson, who plays Mobius M. Mobius, a high-ranking employee of the Time Variance Authority, entity with which Loki will be forced to collaborate. Rounding out the cast is Gugu Mbatha-Raw, Sophia Di Martino, Wunmi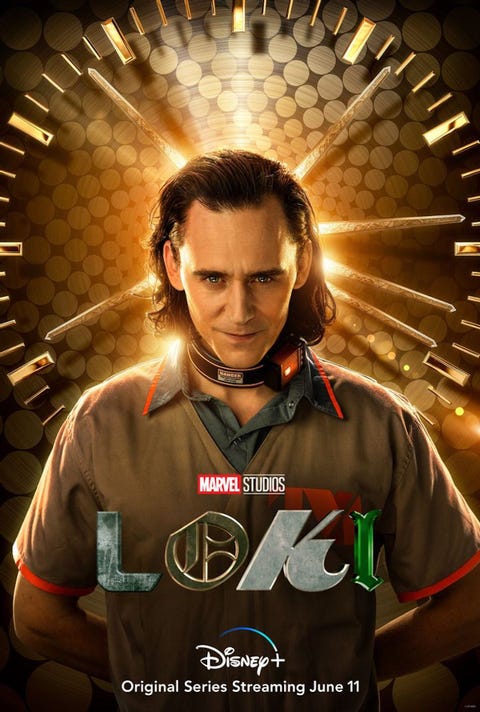 If you know more about Tom Hiddleston and Loki Character and want to tell, please let us know. Thank you ..!
It may interest you
'THOR LOVE AND THUNDER': RELEASE DATE, SYNOPSIS, TRAILER AND EVERYTHING YOU NEED TO KNOW(Opens in a new browser tab)
5 Best Superhero Series on Streaming Platforms(Opens in a new browser tab)
THE BEST SERIES OF 2021 ON NETFLIX, HBO AND MORE: RANKING AND RELEASE SCHEDULE(Opens in a new browser tab)
Top 10 Best Comedy Movies on Netflix(Opens in a new browser tab)