Top 10 Romantic Movies: Bollywood is full of romantic movies. In such a situation, today we are going to tell you about those 10 romantic films of Bollywood. Which continues to be his choice even today with people trusting in love.
Romance is a subject on which thousands of films have been made in romantic movies of Bollywood. Whereas our romances in Bollywood usually involved dancing around the trees, it followed the characteristic 'boy meets the girl,' romantic movies and scripts changed finally and some of those gems that talked to us were given to us. These films and characters found their way into feelings that we could not define or describe. Many of which have faded with time, but some are still such that they are evergreen.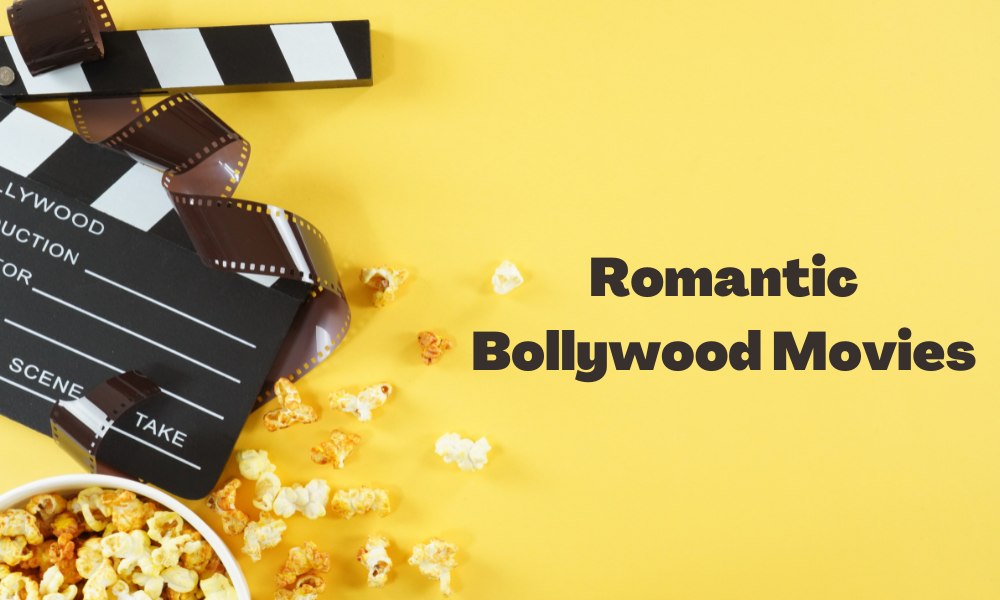 Even today, these films are seen in the same way as they were seen many years ago. In such a situation, today we are going to tell you about those Top 10 Bollywood Movies. Which, along with making people believe in love, remains the choice of people even today and will always remain evergreen.
Here is a list of the best Bollywood Romantic Films that were fully related to our generation.
Yeh Jawaani Hai Deewani
Ye Jawaani Hai Deewani was our DDLJ for this generation, with its refreshing take on love, romance, friendship, and life. The coming-of-age picture made it clear that love should be celebrated, but not at the expense of one's passion.
Jaane Tu… Ya Jaane Na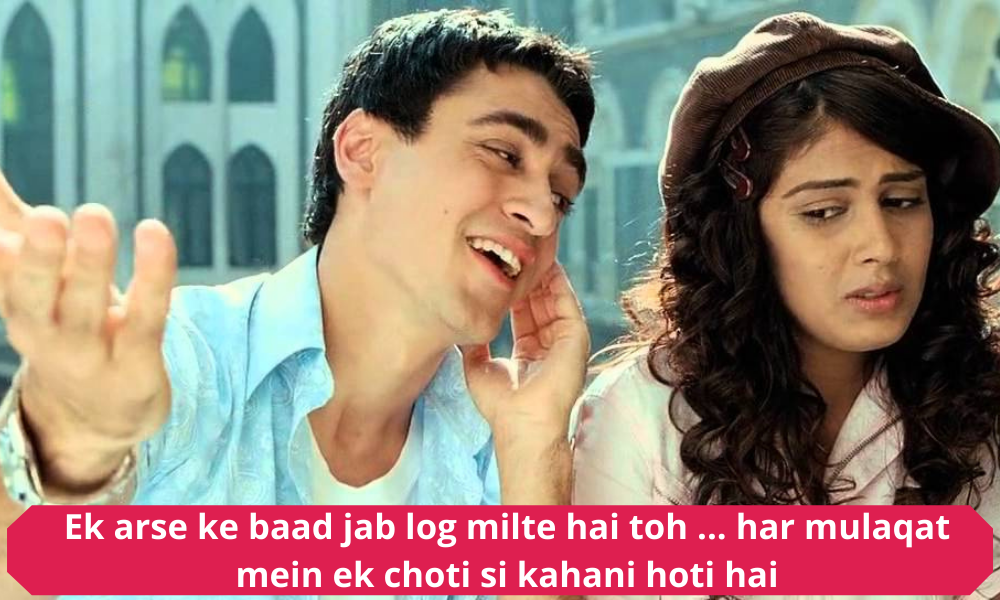 It's the story of two college best friends, Jai, the world's most nonviolent Rajput, and Aditi, a highly aggressive and impetuous young lady. After college, they want to settle down, but not together. Till Jai finds a girl, and Aditi begins to miss him with the company, they do not realize and accept love for each other.
Jab We Met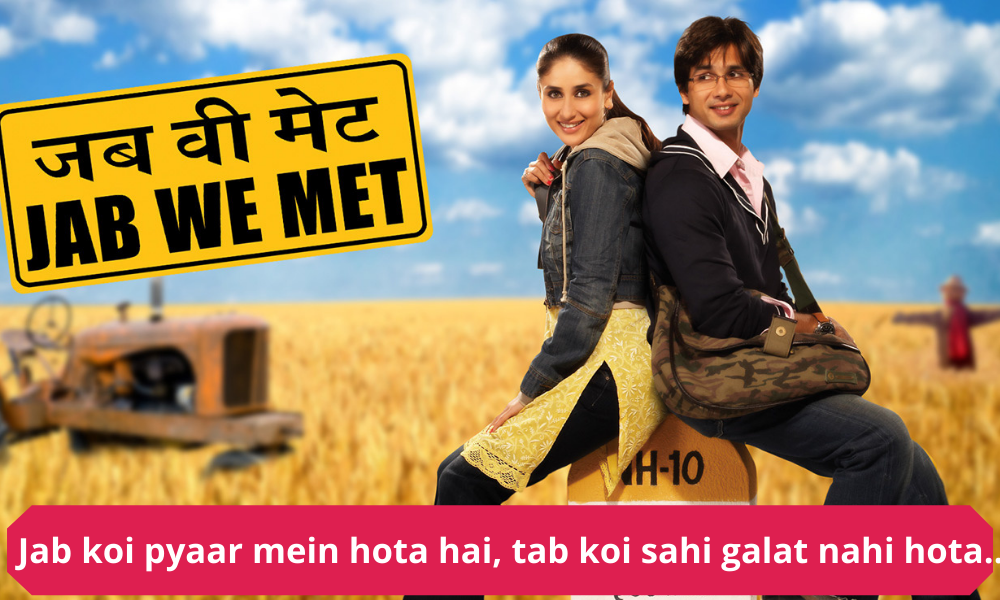 Jab We Met is probably Imtiaz Ali's best film, teaching us how to love, laugh, and live.
Who couldn't relate to Geet, a fiery Punjabi girl who helped Aditya, a sad businessman, get over his breakup? She not only became Aditya's crying shoulder, but she also shared a unique place in his heart after his recovery. Her character is exactly the type of person we all need in our lives.
Wake Up Sid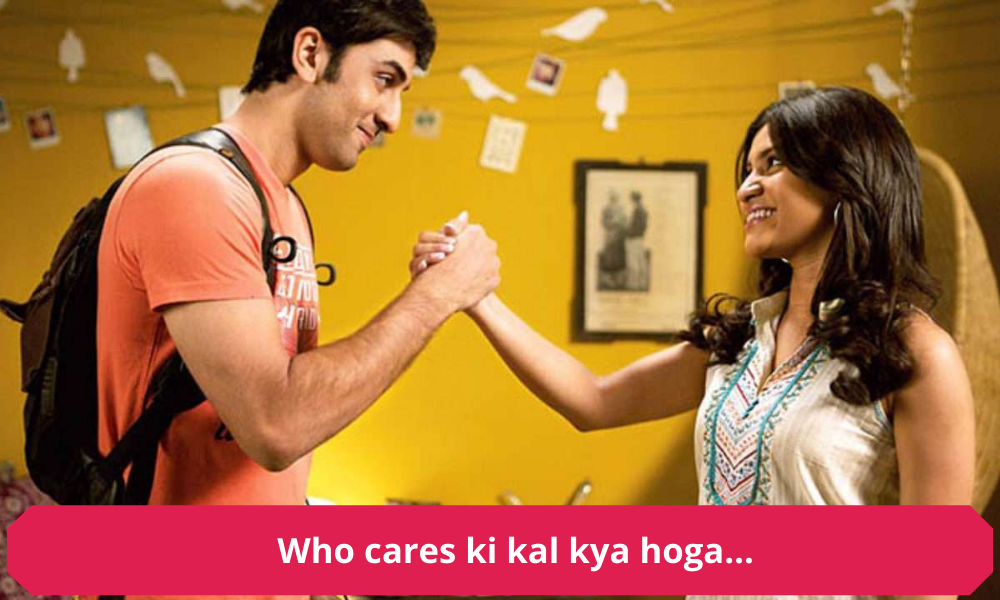 Wake Up Sid, starring Ranbir Kapoor, was one of the most relatable films of the last several years. Sid's character embodied our generation's perplexity. It beautifully examined the intricacies of an urban relationship.
Rehna Hai Tere Dil Mein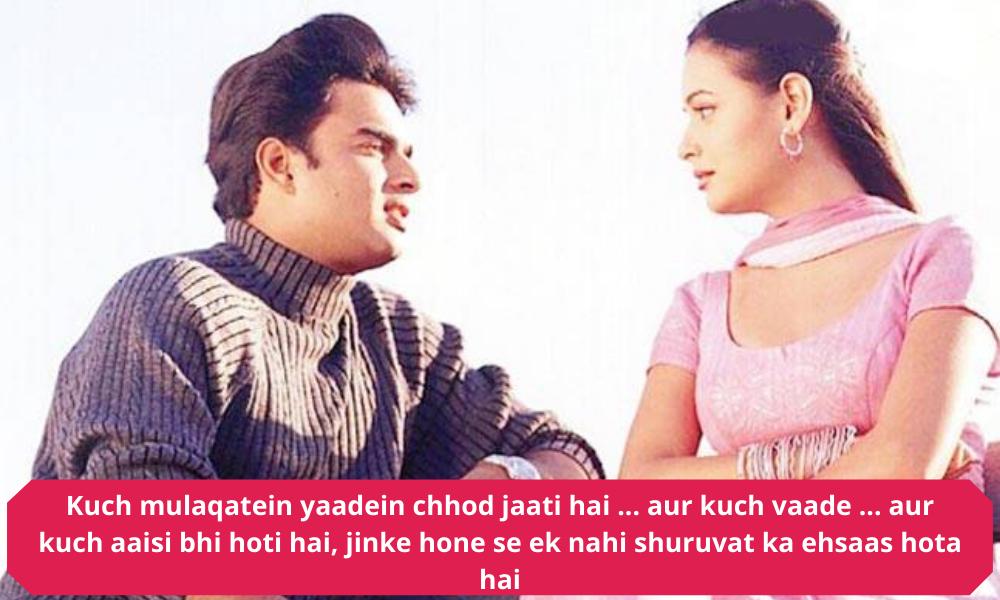 The character of R Madhavan We still love Maddy for the way he loved Reena, played by Dia Mirza. This love story taught us that good men are rare to come by, and when we do, we must cherish them.
Dum Laga Ke Haisha
This film demonstrated how two individuals who have been forced into an arranged marriage might fall in love. Prem Prakash Tiwari, played by Ayushmann Khurrana, marries Sandhya (Bhumi Pednekar), an educated overweight girl, under parental pressure, but never acknowledges her as his wife. They file for divorce. When the judge compels them to stay for six months, they begin to understand each other.
Ae Dil Hai Mushkil
While many people felt Ranbir's portrayal to be problematic, this film did a good job of capturing the sorrow of unrequited love to some level. A film about tedha love that deviates from the norm. We've been there, and the film relates to us in certain ways.
Akaash Vani
'Duniya kya Kahegi', as well as parental pressure, has put an end to several relationships. This is why we can relate to the film and its characters, Aakash and Vani. Both were happy with each other but were unable to continue their relationship after college. Why? Vani's parents force her to marry the man they believe is best for her.
Two States
Inter-caste marriage is a painful reality that all Indians are all too familiar with.
Krish, a Punjabi boy, falls for Ananya, a South Indian girl. They decide to marry after completing their studies. Now comes the most difficult part for both characters, and we can certainly relate to them because, as they say in India, marriages are usually between families rather than between individuals.
Love Aaj Kal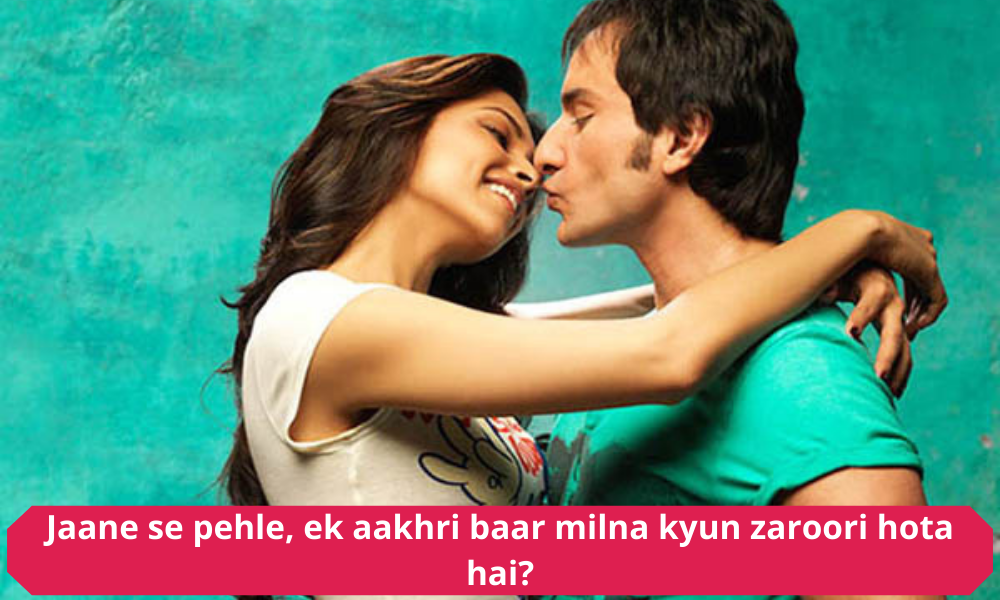 We all know that times have changed, and so has the definition of love. We relate to this film because it beautifully narrates love stories from two different generations. It helped us better understand how only the perspective of realizing one's soulmate has changed over time, rather than the feeling of love.
So here are the Top 10 Bollywood Movies which are mentioned above. Which is your Favorite romantic movie and also which is your favorite dialogue? Do tell us in the comment section. Thank you..!
Follow Us on Social Media For More Interesting Updates
Instagram: https://www.instagram.com/xplorely/
Twitter: https://twitter.com/xplorely
Facebook: https://www.facebook.com/xplorely/