Explosive colors, seductive aromas, and contagious joy. In these restaurants in Madrid, you will find the best Indian curry dishes, addictive naan bread, the top appetizers, delicious tandoori recipes, and desserts that will make you travel.
In the city of Madrid, we are fortunate to have a very wide gastronomic diversity. Traveling thousands of kilometers without leaving the capital is possible and quite easy. Authentic Japanese style concepts abound, Peruvian culture has countless adherents, Chinese restaurants can boast unstoppable success, or we even dare to rediscover Mexican cuisine. Now we have our eye on the best Indian restaurants in Madrid to give us an exotic feast.
Known as the land of a thousand colors, India is a true explosion of emotions. Its gastronomy is especially seductive and that is why it has become one of the most widespread in the world. Finding it in Madrid is easy, but not all kitchens manage to transport you to its exotic cities. We discover our list of favorite Indian restaurants in the capital so that you can enjoy their spices, ancestral cooking techniques, sweets full of flavor, and their characteristic assortment of bread.
Indian restaurants in Madrid
Some shine for their respect for traditions, others for their daring mixing new flavors. In our list of the best Indian restaurants in Madrid -where we have included: Tandoori Station, Benares, Doli, Udaipur, Moharaj, Bangalore, Surya, Swagat, Indian Aroma, Bombay Palace, Purnima, and The Fish Man- there are concepts for all tastes and pockets. Find yours.
Tandoori station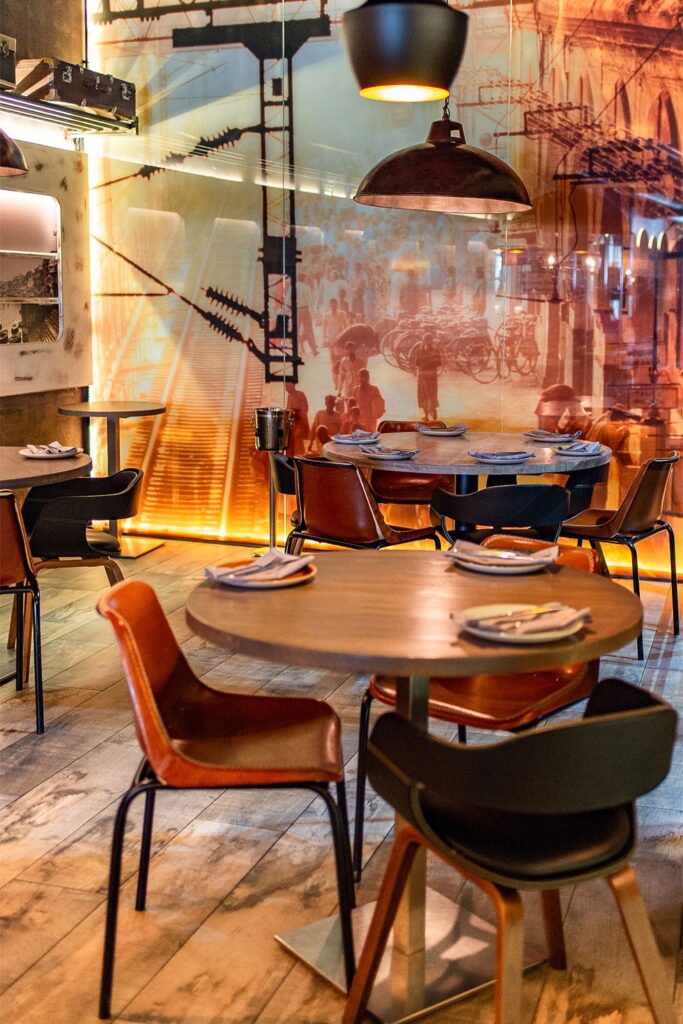 It is a classic of Indian cuisine in Madrid. It opened its doors in 2005 and quickly became a place of worship for followers of this culinary culture. At Tandoori Station, Chef Nadeem takes care of traditions and focuses on the most evocative spices. It is essential to try the 'Murgh Ka Tikka', a chicken breast marinated in yogurt and aromatic spices that is marinated for a day and then simmered in the tandoori oven. Best for beginners at this restaurant? Deciding on the tasting menu to leave nothing behind and choose favorites on the next trip.
Chef Nadeem will soon open Namak, a new project on the golden mile that is expected to open in January 2022. Our expectations are skyrocketing.
José Ortega y Gasset, 89, 91 (Madrid).
Average price: € 35.
Benares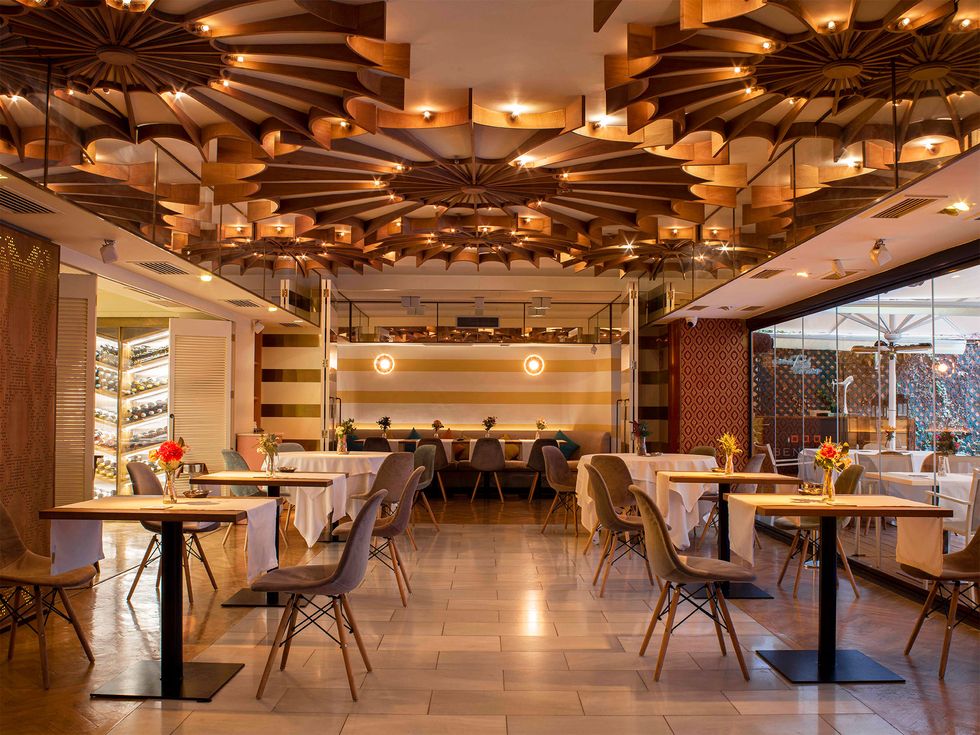 If what you are looking for is a more sophisticated concept, in Madrid Indian haute cuisine is practiced in Benares. Since a few years ago this London restaurant, with a Michelin star included, decided to open a branch in the Spanish capital, culinary globetrotters have made it their meeting point to give themselves an exotic tribute. Dare to bet on oriental flavors with its tasting menu for a special dinner or the most important appointments on your agenda.
Zurbano, 5 (Madrid).
Average price: € 50.
Doli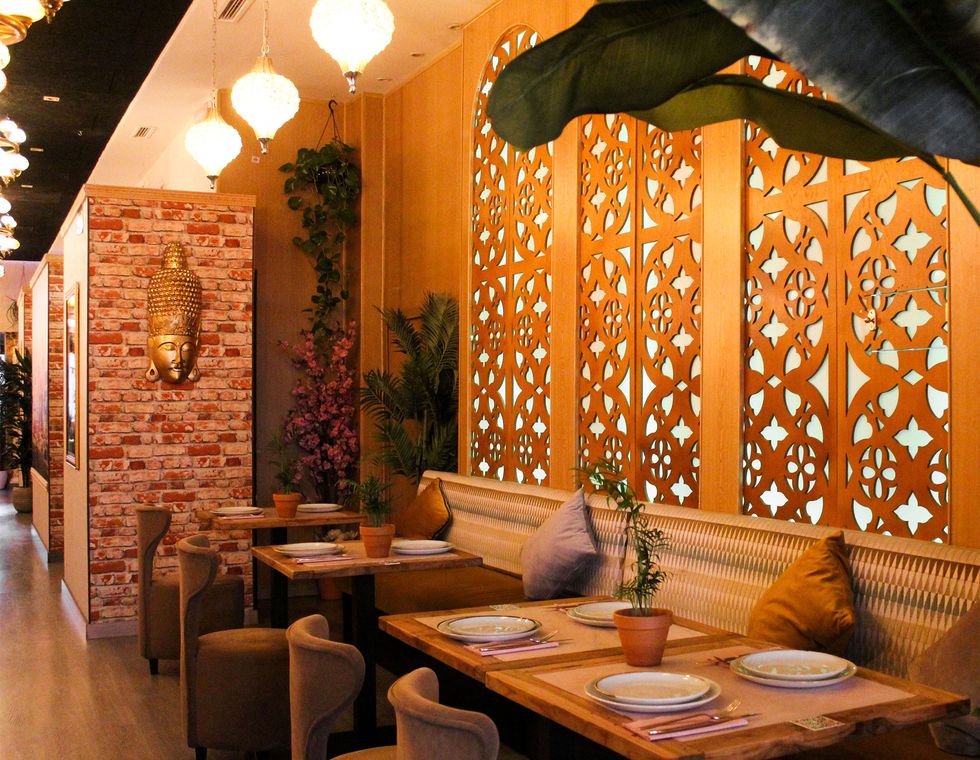 Located in the heart of the Salamanca district, is a restaurant with authentic traditional Indian cuisine Doli. This project is the personal bet of the Indian chef Singh Sukhwinder, who worked for years at Tandoori Station and at Benares in London. Since 2019, together with his son, he has run this cozy place in which the quality of the raw materials and the proportions of the mixture of spices that they make themselves stand out. In this way, they represent the cuisine of Punjab, their place of origin, in an exceptional way. You will love their pakoras and chicken tikka masala above all else.
Diego de León, 13 (Madrid).
Average price: € 35.
Udaipur
Udaipur is the last great 'hit' of Indian aromas in the capital. Since it opened its doors a few months ago, it has managed to maintain its status as an exotic 'place to be' and is one of the fashionable restaurants in Madrid to give a spicy touch to the plans. With a captivating and colorful decoration, an acclimatized terrace that invites you to linger for hours, and a menu of Indian food that admits some Mediterranean license; They have hit the spot to enjoy explosive evenings. Our favorite dish? Chicken Tikka Masala croquettes.
Paseo de la Castellana, 74, Madrid.
Average price: € 30.
Moharaj
Any self-respecting Madrilenian knows that some of the most authentic Indians can be found in Lavapiés. Although the offer is extensive, above all Moharaj stands out. They work with curries brought from India and they have a very pleasant terrace to enjoy the sun in the hot months while enjoying their delicious Madras chicken and the selection of tandoori.
Ave Maria, 18 (Madrid).
Average price: € 18.
Bangalore
To find the maximum Hindu elegance in Madrid you have to reserve a table in Bangalore. Its room, decorated by the prestigious Madrid in Love studio, is pure 'glamor' and luxury. And it is not for less because Bangalore is known as the garden city of India. In addition to an impressive staging, in this Indian restaurant samosas and 'Lamb Bangalore' shine with their own light.
Diego de León, 63 (Madrid).
Average price: € 35.
Surya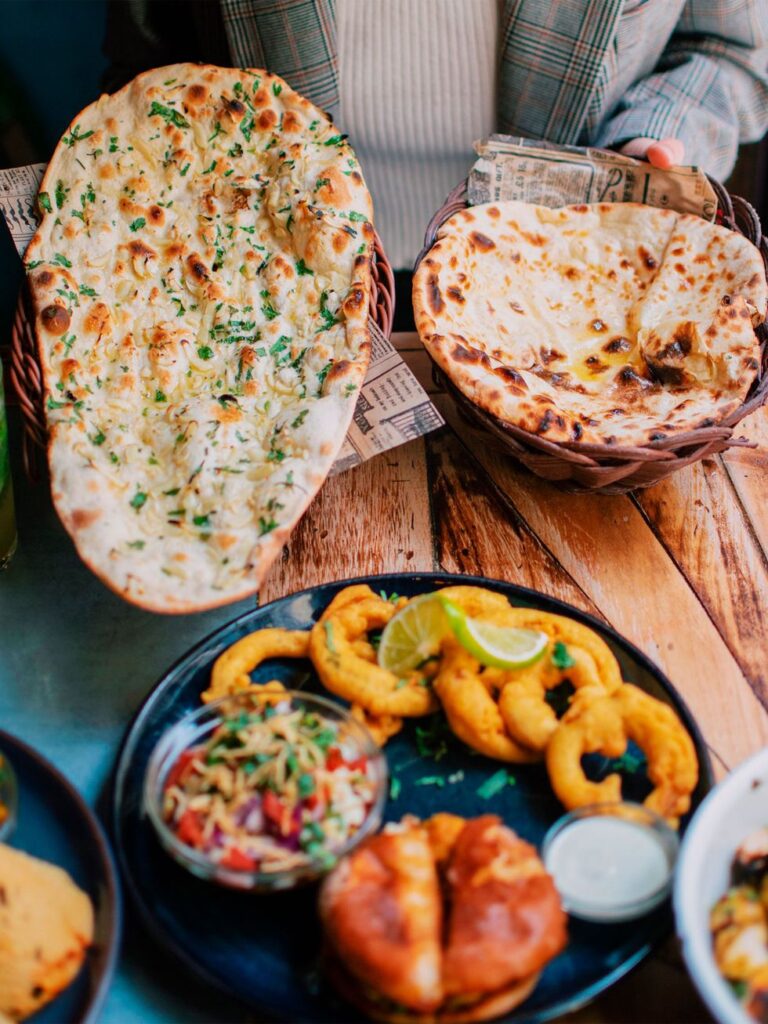 They opened their doors with the intention of "making diners travel through the most colorful corners of Mumbai without leaving Madrid." Anyone who tries his letter knows that it is a goal achieved because, in Surya, which in Sanskrit means sun, authenticity is the most characteristic aroma. The curries are some of the best in town, with an addictive assortment of traditional bread, amazing fish options, and endless tasty vegetarian options. All this is set in the 'street food' of the streets of Mumbai. The coolest thing? They have a hilarious clandestine cocktail bar where dinners last until the wee hours of the morning.
Tudescos, 4 (Madrid).
Average price: € 25.
Indian Aroma
Located in the Las Letras neighborhood of Madrid, Indian Aroma is Queen Letizia's favorite Indian restaurant. Yes, as you see it. This discreet is where our 'royal' celebrated his last birthday and it was not the first time he had visited it. As soon as you taste its authentic flavors, you will understand its adoration for its menu. Among the 'top' curries is the classic 'chicken tikka masala', although the best is the 'tandoori', cooked of course in a tandoor oven.
Ventura de la Vega, 6 (Madrid).
Average price: € 30.
Swagat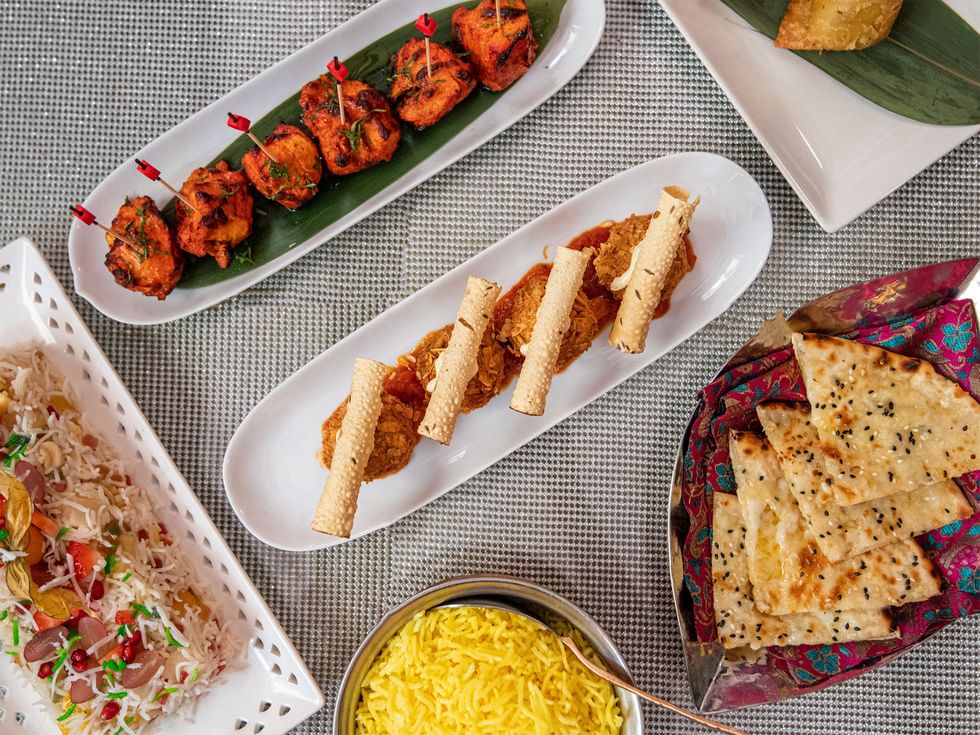 Another essential Indian restaurant for decades in Madrid is Swagat. Its most precious asset is Shibani Saigal, its charming owner, and chef whose passion for food she inherited from her mother. From here, he learned his most famous recipes. Today, he falls in love with classic creations and some dishes born from his own imagination, since he is always behind the most cutting-edge gastronomic trends.
Núñez de Balboa, 29 (Madrid).
Average price: € 30.
Bombay Palace
Another gastronomic gem in the Lavapiés neighborhood is Bombay Palace. This Indian restaurant has a low-key dining room with no frills but it is charming. In addition to a unique service, they sweep away with their tandoori dishes combined with rice. Their sauces are so tasty that you will have to ask for an extra portion of Naan bread to dip to taste.
Ave Maria, 26 (Madrid).
Average price: € 18.
Purnima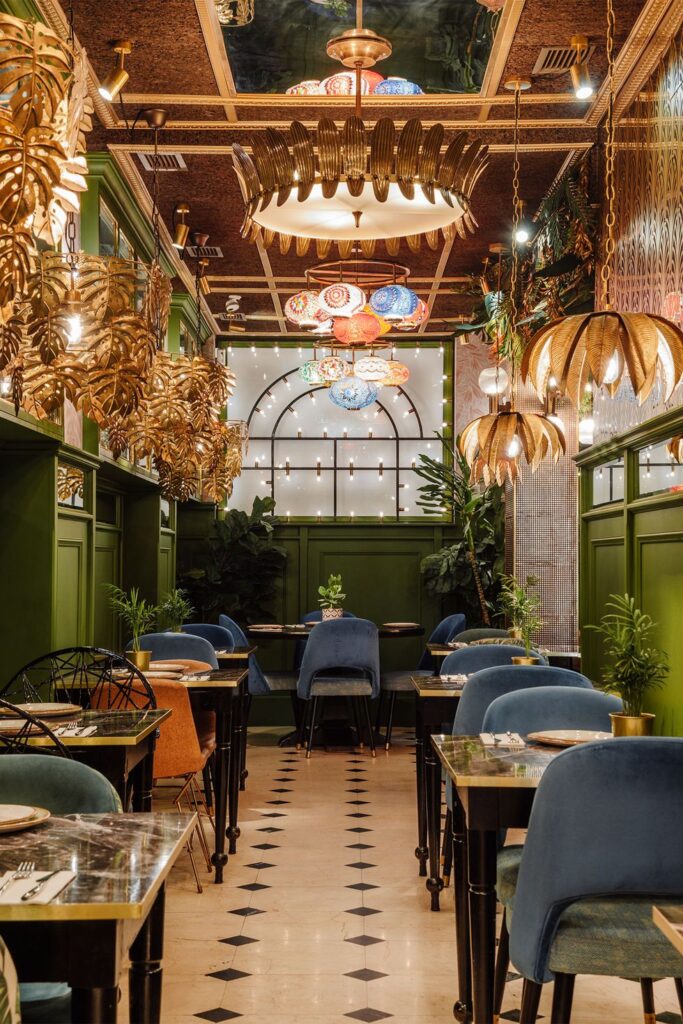 With a vegetal ceiling and wallpaper walls, entering the Purnima restaurant is like entering a majestic jungle. Here the decoration is one of the strong points, but they have nothing to envy its delicious curries, tandoori, and spiced rice. Pure hedonism of Indian tints.
Goya, 110 (Madrid).
Average price: € 30.
The Fish Man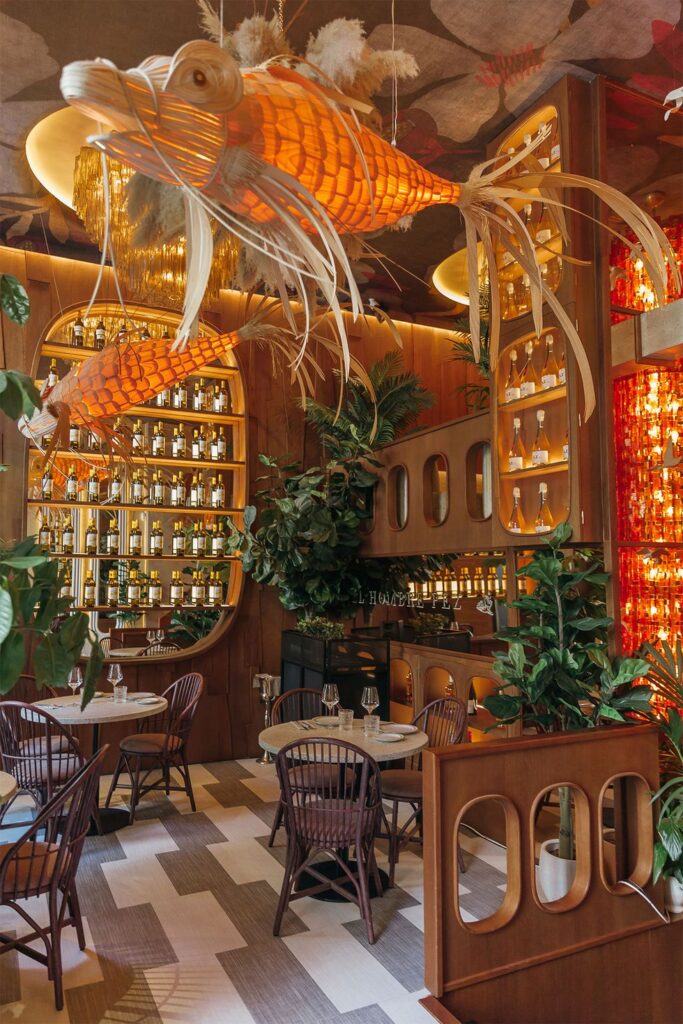 He is the most rebellious in our list of the best Indian restaurants in Madrid. El Hombre Pez, located in the lively Salamanca district, is the first restaurant that is encouraged to merge Indian and Cantabrian culture, leaving us with a different and very attractive menu as a result. Here, the turbot is cooked tandoori style and the Tudanca meatballs are highly spiced. In addition, it has a rogue touch with live 'Dj' sessions and a cocktail menu that invites you to celebrate.
Velazquez, 102 (Madrid).
Average price: € 45.
It may interest you
INDIA travel tips, The free beginner's guide: 201 tips for tourist…
How To Lose Weight Fast With 7 Kitchen Spices Ingredients
5 private islands that cost less than an apartment
Eiffel Tower – Most beloved Landmark