The actress and producer does not stop: these are all the projects that we will see her in the coming years, from a female version of 'Pirates of the Caribbean' to the new Damien Chazelle film.'
You're going to need a calendar to keep track of Margot Robbie, the busiest actress and producer in Hollywood right now.
It seems like yesterday when we saw her take the world (and Leonardo DiCaprio ) in 'The Wolf of Wall Street', but, in just a few years, Margot Robbie has become an essential actress and producer in Hollywood . And one of the companies that is accumulating the most projects. Twice nominated for an Oscar (as the lead in 'Yo, Tonya' and as a secondary in 'The Scandal'), the Australian actress is one of the great stars of the superhero world thanks to her Harley Quinn and also a successful producer with films such as the Oscar-winning 'A Promising Girl' by Emerald Fennell . And all this without giving up prestigious roles, risky projects and popcorn thrillers like the ones we find in his list of upcoming films.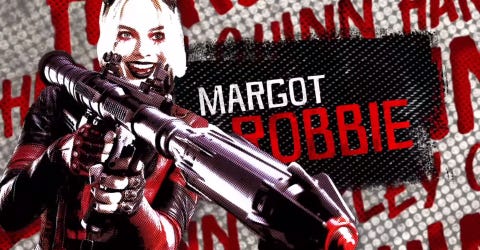 'The Suicide Squad' by James Gunn
In that great little disaster that was David Ayer's 'Suicide Squad' , she was the one who came out the best. Margot Robbie conquered the world with her Harley Quinn , a character with whom she shone with her own light, to the point of getting her own solo film, 'Birds of Prey' (released in 2020), and her position in the next film of DC, a lucky sequel (or reboot?) Of the 2016 film. Now, under the orders of James Gunn (who comes from Marvel Studios with the 'Guardians of the Galaxy' saga), the idea of ​​a group of villains turned in heroes (and a shark) he will hit the big screen again. 'The Suicide Squad' will hit theaters on July 30 .
'Babylon' by Damien Chazelle
After leaving us a scandal soundtrack (and a historic moment at the Oscars) with the multi-award winning 'La La Land: The City of Stars' and telling the story of Neil Armstrong and the trip to the moon in 'First Man', Damien Chazelle is already preparing his next project as a director. Produced by Paramount Pictures, 'Babylon' will be set in the Hollywood of the 20s and seeks to be a portrait of the transition from silent films to talkies . The details of the story are still unknown, but its cast: Brad Pitt will play a silent film actor who is having a hard time adapting to the new reality of the industry, while Margot Robbie (who replaced Emma Stone after his departure of the project)She will step into the shoes of the iconic actress Clara Bow. Thus, the two actors meet again after 'Once upon a time in … Hollywood'. Tobey Maguire and Li Jun Li are also linked to the project, possibly to portray powerful producer Irving Thalberg and actress Anna May Wong , respectively . The release date has been set, after several delays caused by the spread of Covid-19, at Christmas 2022 .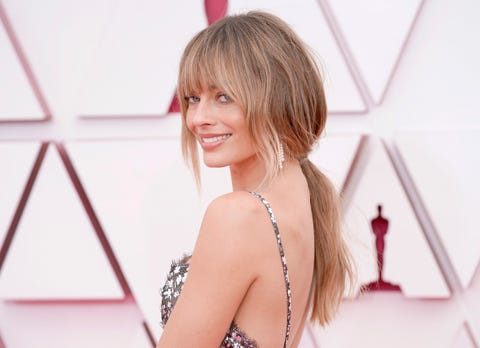 'Canterbury Glass', by David O. Russell
Director David O. Russell had a great hit streak between 'The Fighter', 'The Good Side of Things', 'The Great American Scam' and 'Joy' (all with a presence at the Oscars, who seem to revere him) , and now planning his return after five years of inactivity with ' Canterbury Glass '. No details of the plot have been revealed at the moment, other than that it is an original idea of ​​Russell based on his own book. We do know that Margot Robbie , Christian Bale and Michael B. Jordan will star in the film , while the photography will be carried out by the acclaimed Emmanuel Lubezki.. Production has started in early 2021, so we will have to wait to see if it arrives in time for the next awards season.
'Marian'
Robin Hood, you play the bench: Lady Marian is now the protagonist. We have seen many times in the cinema, from Errol Flynn to Taron Egerton, the representation of this character who robs the rich to give to the poor, but we have never seen the story told from the perspective of his great love. In March 2017 it was announced that this version would finally take place, as reported by Variety, and with Margot Robbie chosen to star in it. The story, which could undergo changes during the production process, follows Marian after the hero's death and determined to continue with her mission and lead her followers to war... Sony Pictures acquired the rights to the script, written by Pete Barry, four years ago, but there has been no further news since. Robbie is still associated with the project, so we hope it will progress at some point.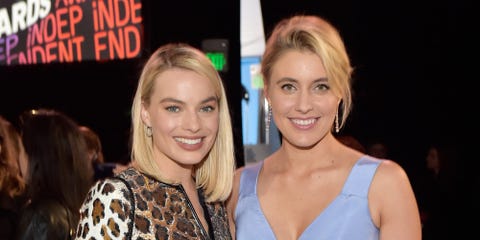 'Barbie'
It sounds crazy, but it's a reality: Margot Robbie is going to star in a Barbie live-action movie from a screenplay by Oscar nominees Greta Gerwig ('Little Women') and Noah Baumbach ('Marriage Story'). Gerwig could also be in charge of directing it. An absolute genius or an announced disaster? Each one to place their bets. " All we can say at the moment is that this is not going to be as you are imagining it, " said the actress in December 2020, adding:
"The IP, the name itself, people already immediately have an idea of ​​'Oh, Margot is going to be Barbie, I know what it is,' but our goal is to be more like 'Whatever you're thinking. , we're going to give you something totally different, which you didn't know you wanted '… Now, can we really honor the fanbase as well as surprise people? Because if we can do all of that and spark thoughtful conversation, then we'll really be being as effective as possible. "
At the moment details of the plot or the cast are unknown , but, from Robbie's words, we understand that there is going to be a lot of self-conscious criticism, a dose of feminism and a look as respectful as it is provocative to the figure of Barbie. Or, well, we hope so.
Spin-off of 'Pirates of the Caribbean'
Yes, Margot Robbie is not enough to be Barbie, Harley Quinn, and Lady Marian, but she is also going to become the successor to Captain Jack Sparrow in the 'Pirates of the Caribbean' saga. In June 2020 it was announced that a spin-off project of the franchise was underway, with the intention of creating a group of female pirates with which to start a new path for Disney ownership. Robbie was announced as the lead, although the rest of the cast or when we will be able to see her on our screens is still unknown. According to The Hollywood Reporter, there is a lot of secrecy about the story, but it is known that the story will be completely original and with new characters, and also that It has nothing to do with the 'reboot' that Craig Mazin and Ted Elliot are preparing, announced at the end of 2019. The script will be provided by Christina Hodson (who already worked with Robbie on 'Birds of Prey).
'Gotham City Sirens'
Will the women of DC Comics finally have the prominence they deserve beyond Wonder Woman? Of course, Harley Quinn has become the second most important female figure of the DCEU now , and Margot Robbie is struggling to give him every opportunity he deserves. That includes the announced 'Gotham City Sirens' project, which will see Harley Quinn, Catwoman and Poison Ivy reunited at last in live action. In 2020, David Ayer told SlashFilm that the movie was on hiatus, and it might make sense: Matt Reeves's 'The Batman' will introduce us to a new Catwoman played by Zoë Kravitz., so we could hope that he was also part of the cast of this new project. Unfortunately, there has been no further news, although we have no doubt that it will come out ahead. DC's superheroes are finding their place, and Joker's ex-girlfriend cannot be missing in his promising future.
'Ruin' by Justin Kurzel
Among superheroines, mythical dolls and legends, Margot Robbie also wants a good action thriller . 'Ruin' will be one of his next projects, under the direction of Justin Kurzel ('Assassin's Creed') and with a script by Matthew and Ryan Firpo . The story is set in post-WWII Germany, and follows a Holocaust survivor (played by Robbie) who teams up with a former SS captain (played by Matthias Schoenaerts ) to exact revenge on the Nazis for his war crimes. A historical revenge thriller that was announced in September 2018, but has not yet updated more details about its cast or its release date.
'Bad Monkeys'
Sometimes projects have announced that end up staying in a drawer until their time comes. And that seems to be the case with 'Bad Monkeys', which has had no news since 2016. Even so, it continues to appear as one of Margot Robbie's future projects, as reported at the time by The Hollywood Reporter. Adaptation of Matt Ruff's 2008 novel of the same name, follows a woman named Jane Charlotte, who has been arrested for a murder she swears she did not commit. When she tells the authorities that she is part of a secret organization that is dedicated to fighting evil, she will be admitted to a psychiatric center where the doctors will try to discover if she is telling the truth or has lost her mind.
It may interest you
KRISTEN STEWART AND VIGGO MORTENSEN, STARS OF DAVID CRONENBERG'S NEW(Opens in a new browser tab)
WOMAN is a worldwide project giving voice to 2000 women(Opens in a new browser tab)
Indian cinema is inspired by Hollywood and manages to have honest productions(Opens in a new browser tab)
RYAN REYNOLDS: HIS BEST AND WORST MOVIES(Opens in a new browser tab)
THE NEXT PREMIERES OF THE BILLBOARD(Opens in a new browser tab)