Some of the best luxury lifestyle services that are popular among people who are looking to indulge in high-end experiences include: Personal stylists, Private jets, Five-star hotels, Gourmet meal delivery, Personal assistants, Luxury car rentals, Spa services, Personal trainers.
Personal Stylists
These professionals can help you curate a wardrobe that fits your personal style and budget.Personal stylists are professionals who help individuals curate their wardrobes and choose clothing and accessories that fit their personal style and budget. Personal stylists can work with people in a variety of settings, including in-person, over the phone, or online.
In the luxury lifestyle industry, personal stylists are often used to help individuals maintain a high-end, fashionable appearance. They may work with clients to select clothing and accessories for special events, such as weddings or red carpet appearances, or to help them develop a cohesive, stylish wardrobe for everyday wear.
Personal stylists often have a background in fashion and may be knowledgeable about current trends and styles. They may also have connections to designers and stores, which can help them find unique, high-quality items for their clients.
In addition to helping clients choose clothing, personal stylists may also offer advice on grooming and other aspects of personal style, such as makeup and hairstyles. Some personal stylists may also work with clients to organize and maintain their closets, helping them to streamline their wardrobes and get the most out of their clothing.
Private Jets
Companies that offer private jet rentals allow you to travel in style and comfort, with a variety of amenities and personalized service. Private jets are a popular luxury lifestyle service that allows individuals or groups to travel in style and comfort. These jets are typically owned by companies or individuals who rent them out for short-term use.
Private jets offer a variety of amenities, such as comfortable seating, in-flight entertainment, and personalized service. They also offer the convenience of avoiding the crowds and delays that are often associated with commercial air travel.
Private jets come in a range of sizes, with some being able to accommodate a few passengers and others able to hold up to 20 or more. The cost of renting a private jet can vary greatly depending on the size of the jet, the distance traveled, and the duration of the trip. Private jets are generally more expensive than commercial flights, but they offer a level of convenience and luxury that is not available on commercial airlines.
Private jets are often used by celebrities, business executives, and other affluent individuals who value the convenience and exclusivity that private jet travel provides. They are also used by groups of friends or families who want to travel together and have a more personalized travel experience.
Five-Star Hotels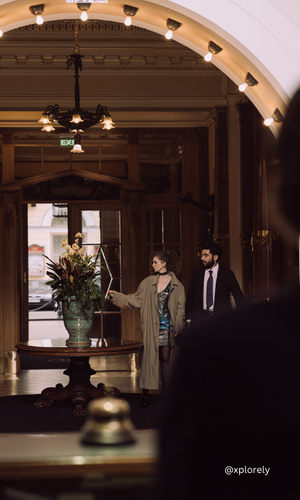 These hotels offer top-of-the-line accommodations, with luxurious amenities and exceptional service.Five-star hotels are known for their luxurious accommodations and exceptional service. These hotels offer a range of amenities and services that are designed to provide guests with a high-end, pampering experience. Some of the amenities that may be available at a five-star hotel include:
Spacious, well-appointed guest rooms and suites
On-site restaurants and bars featuring gourmet cuisine and fine wines
Fitness centers, spas, and other wellness facilities
Swimming pools and other recreational amenities
Concierge service to help guests plan their stay and make reservations
Valet parking and other transportation services
Meeting and event spaces for business or social gatherings
Five-star hotels are often located in prime locations, such as city centers, beachfronts, or other desirable areas. They are a popular choice for travelers who are looking for an opulent, indulgent experience.
Gourmet Meal Delivery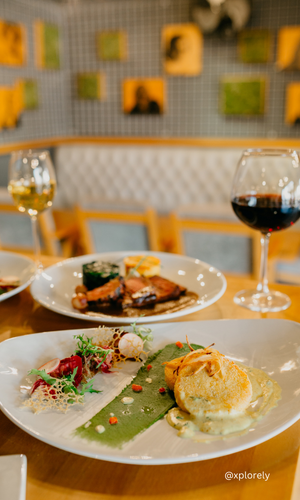 Services that deliver gourmet meals to your door can help you enjoy restaurant-quality meals at home. Gourmet meal delivery is a luxury lifestyle service that involves the delivery of high-quality, restaurant-quality meals to your home or office. These meals are typically prepared by professional chefs and are made with fresh, premium ingredients. They are often presented in an attractive way and may be accompanied by complementary sides and sauces.
Gourmet meal delivery services are popular among people who want to enjoy the convenience of having restaurant-quality meals without the hassle of dining out. They are also a great option for people who want to host a dinner party but don't want to spend hours in the kitchen preparing food. Many gourmet meal delivery services offer a wide range of cuisine types and dietary options, so there is something to suit every taste.
In addition to the convenience and quality of the meals, one of the main benefits of gourmet meal delivery is that it allows you to enjoy a luxurious dining experience in the comfort of your own home. This can be especially appealing for people who lead busy lives and don't have the time or energy to cook elaborate meals on a regular basis.
Personal Assistants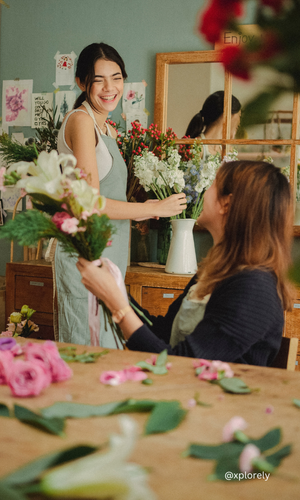 A personal assistant can help you manage your schedule, make travel arrangements, and handle a variety of tasks to help you live a more efficient and stress-free life. Personal assistants are professionals who provide support to individuals or businesses by handling a variety of tasks. In the luxury lifestyle industry, personal assistants may be hired by individuals or families to help manage their schedules, make travel arrangements, handle household tasks, and perform other duties to help their clients live a more efficient and stress-free life.
Personal assistants in the luxury lifestyle industry often have a high level of professionalism and attention to detail, as they are expected to provide top-quality service to their clients. They may work on a full-time or part-time basis, and may be required to be available to work flexible hours, including evenings and weekends.
Some personal assistants in the luxury lifestyle industry may specialize in specific areas, such as event planning or travel coordination. They may also be required to have specific skills or certifications, depending on the needs of their clients. Overall, personal assistants in the luxury lifestyle industry play a key role in helping their clients manage their busy schedules and live a more organized and enjoyable life.
Luxury Car Rentals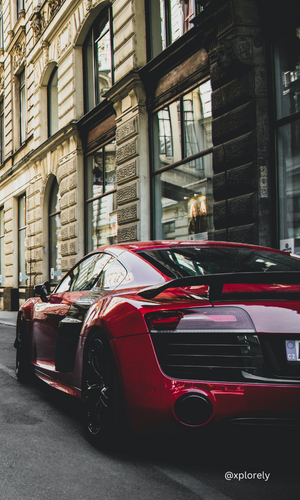 Companies that offer luxury car rentals allow you to experience the thrill of driving a high-end vehicle for a short period of time.Luxury car rentals are a popular service among people who are looking to indulge in high-end experiences. These companies offer a range of luxury vehicles, such as sports cars, convertibles, and SUVs, that can be rented for a short period of time. Luxury car rentals are often more expensive than traditional car rentals, but they offer a level of comfort and style that is not typically found in economy or mid-range vehicles.
Some luxury car rental companies offer additional services, such as delivery and pickup of the vehicle, as well as personalized concierge services to help you plan your trip. Luxury car rentals are often associated with the luxury lifestyle, as they allow people to indulge in the thrill of driving a high-end vehicle and experiencing a level of luxury that they might not be able to afford on a regular basis.
Spa Services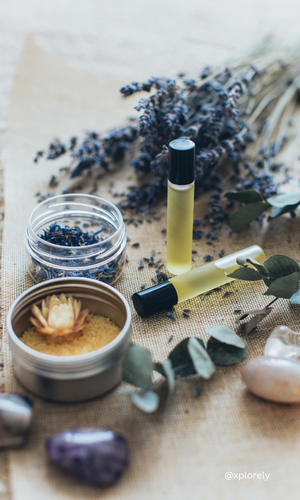 Luxury spas offer a range of services, including massages, facials, and other treatments that are designed to help you relax and rejuvenate. Spa services are a popular feature of luxury lifestyles, as they offer a range of treatments designed to help people relax and rejuvenate. These services can include massages, facials, body wraps, manicures and pedicures, and a variety of other treatments.
Luxury spas often offer a wide range of services, with a focus on providing an exceptional experience for their clients. They may use high-end products and have trained professionals who are skilled in various relaxation and beauty techniques. Some luxury spas also offer amenities such as saunas, steam rooms, and hot tubs, as well as relaxation areas where clients can unwind before or after their treatments. Spa services can be a great way to pamper oneself and take a break from the stresses of everyday life.
Personal Trainers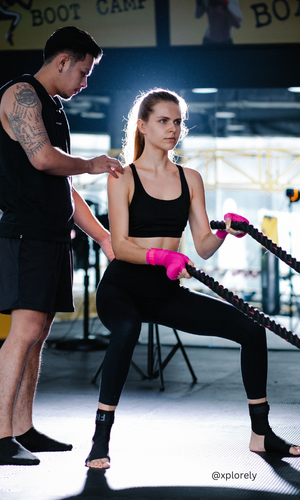 A personal trainer can help you achieve your fitness goals and improve your overall health and well-being. Personal trainers are professionals who design and implement fitness programs for individuals or small groups. They typically work with clients one-on-one or in small groups, and may provide guidance on nutrition, exercise, and overall health and wellness.
In the luxury lifestyle industry, personal trainers may work with clients who are looking to achieve specific fitness goals or who want to maintain a high level of physical fitness. These trainers may work with clients in high-end gyms or fitness centers, or they may offer in-home training services. They may also work with clients who are interested in incorporating fitness into their luxury travel experiences, such as by offering guided hikes or fitness retreats.
Personal trainers may be certified by professional organizations, such as the National Academy of Sports Medicine or the American Council on Exercise. They may also have additional certifications in specialized areas, such as nutrition or injury rehabilitation.