Every weekend we immerse ourselves in the catalog of the different streaming platforms to make several recommendations. We almost always focus on movies. But today we have to propose 4 great science fiction series to watch on Netflix. Amazon Prime Video , HBO Max and Disney+ .
I remind you that it is not the first time that we recommend series to watch in streaming. Since we have already reviewed 4 short and addictive series available on Netflix. And another 4 great animated science fiction and fantasy series that you can find on platforms. And if you want something more varied. Be sure to visit our list of the 11 best Netflix series of this 2022 .
After all, you don't feel like starting a series these days. Of course, you can look at this list of 4 very good futuristic science fiction movies. The one with powerful streaming erotic movies. The one we made of movies to crack up on platforms or that of the 13 best Netflix movies so far this year.
'Carnivale' series
Created by : Daniel Knauf. Cast : Nick Stahl, Clancy Brown, Amy Madigan, Michael J. Anderson, Tim DeKay, Clea Duvall, Patrick Bauchau, Debra Christofferson, Diane Salinger, Adrienne Barbeau, Toby Huss, Cynthia Ettinger, Carla Gallo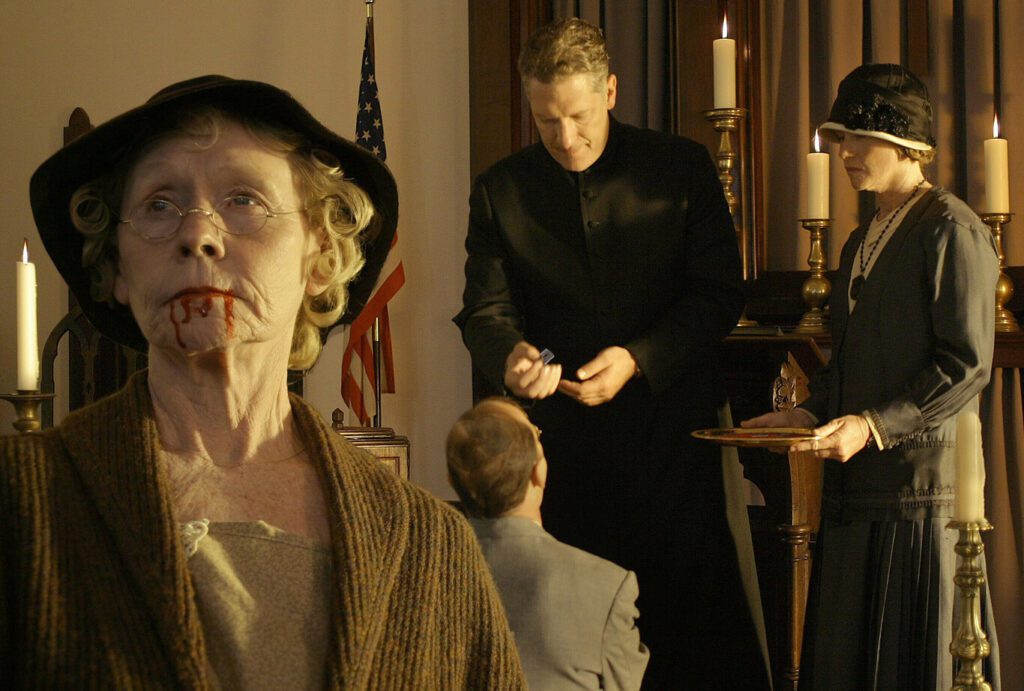 One of the HBO cancellations that i remember with more pain. Because I already warned you that the story was not closed after the premiere of just two seasons. In fact, it lost track and was too expensive. Something that shows in the incredible care in technical sections. A mix of historical fiction, science fiction and dark fantasy. It is a series that requires some patience as it calmly unfolds the story of Ben. A young man with healing powers who joins a fair. And Father Justin is shepherd. which then does not end up being so.
'El colapso' ('The Collapse')
Created by : Parasites. Cast : Bellamine Abdelmalek, Lubna Azabal, Lola Burbail, Thibault de Montalembert, Audrey Fleurot, Samir Guesmi, Claire Guillon, Caroline Piette, Philippe Rebbot, Pierre Rousselet, Bastien Ughetto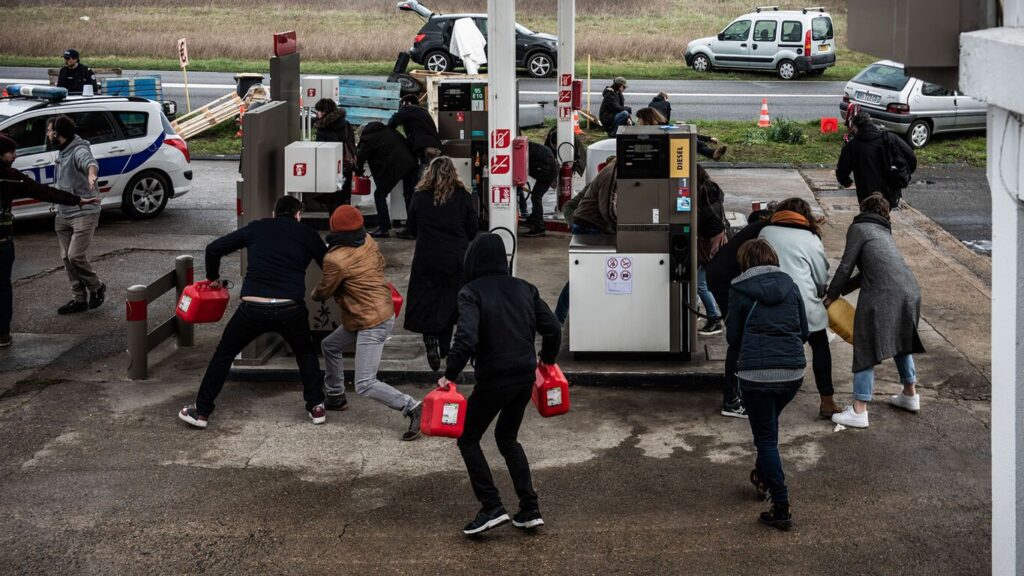 A great French miniseries around the end of the world. With the particularity that each of its eight episodes is shot in sequence. Which is key to making it a more immersive experience. In fact, there are no chapter takes 30 minutes. Of course, it will take you longer to see the wonderful 'The Batman' than 'The Collapse'.
Created by : Daniel Ecija. Cast : Javier Gutiérrez, Anna Castillo, Alejo Sauras, Roberto Álamo, Aitana Sánchez-Gijón, Cristina Plazas, Alfonso Bassave, Fele Martínez, Julia Gutiérrez Caba, Jesús Castejón, Lucía Caraballo, Zorion Eguileor, Mon Ceballos
I can already imagine the complaints of some for putting a Spanish series in general and the one that concerns us in particular. But I will not tire of defending a title that successfully mixes science fiction with traditional customs. Also balancing drama with comedy.
'Sweet Tooth: The Deer Boy'
Created by: Jim Mickle, Beth Schwartz. Reparto: Nonso Anozie, Stefania Owen, Christian Convery, Aliza Vellani, Naledi Murray, Adeel Akhtar, James Brolin, Nixon Bingley, Ava Diakhaby, Seth Flynn, Will Forte, River Rain Jarvis, Dania Ramirez, Neil Sandilands, Christopher Sommers, Christian Tessier
A post-apocalyptic fairy tale. This adaptation of Jeff Lemire 's comic could have gone very wrong for a priori mixing two worlds that do not seem to marry much with each other. One of those titles that you see with a smile on your face but also knowing that they are telling you a good story.
We are here to hear from you
Of course, you can contact us to let us know if we are missing something on our stepphase.com page. Post credit to Brazilian.hostelworld.com I hope you like it and by the way, thank you for your visit.
Follow Us on Social Media For More Interesting Updates
Instagram: https://www.instagram.com/xplorely/
Twitter: https://twitter.com/xplorely
Facebook: https://www.facebook.com/xplorely/