The Hindi film industry is an expansive world filled with countless genres to choose from. It is one of the biggest sectors in the entertainment industry, producing movies that are massively successful worldwide. Among the most popular movies are hot Hindi films, which have gained international recognition and won accolades at various film festivals.
If you're a fan of adult and hottest Hindi movies, you should definitely check out the following movies:
Julie (2004)
Julie, directed by Deepak Shivdasani and produced by N. R. Pachisia, is one of the hottest Hindi movies to date. Starring Neha Dhupia in the lead role, the movie also features Priyanshu Chatterjee, Sanjay Kapoor, Yash Tonk, and Achint Kaur. The story revolves around Mihir, a powerful businessman who falls for a prostitute named Julie. She's hesitant to accept his marriage proposal because of her profession and tragic past.
B.A. Pass (2012)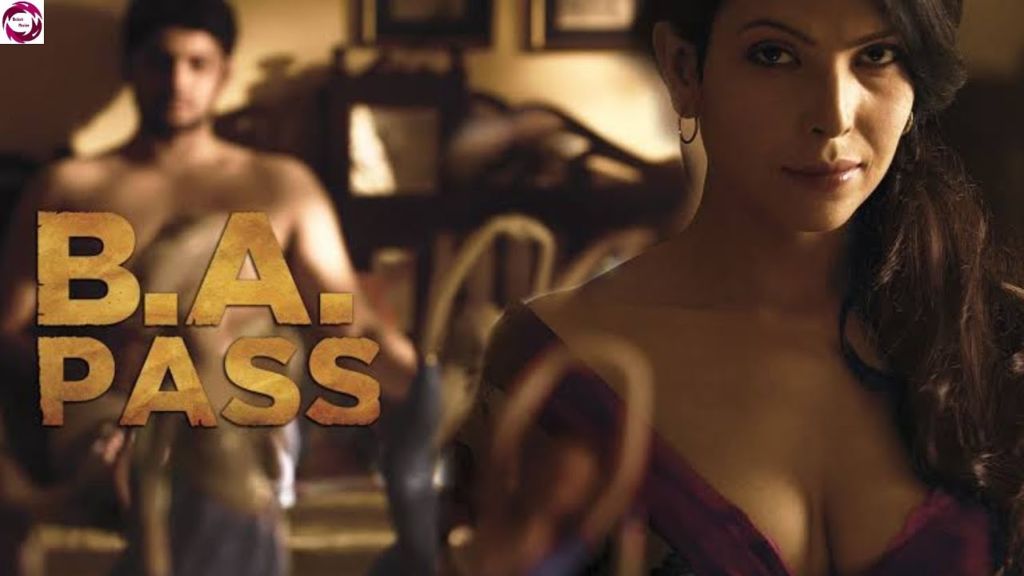 B.A. Pass, directed by Ajay Bahl, is a significant film in the category of Bollywood sexual films. This Hindi hot movie is rare in the country. It features Shilpa Shukla, Rajesh Sharma, and Dibyendu Bhattacharya in lead roles. The film revolves around the story of a teen boy who has been seduced by the world of sexuality so much so that he has lost his way back to normalcy.
Hunterrr (2015)
Hunterrr is the story of a sex addict in his mid-30s. The protagonist, Mandar, is played by Gulshan Devaiah, who did an excellent job portraying the character. Director Harshavardhan Kulkarni depicts the philosophy behind Mandar's practice in this hot Hindi movie. He finds it difficult to live a normal life because he was not aware of his sex addiction earlier. He doesn't want to get married because he's been in several short-term sexual relationships. This adult Hindi film also features Radhika Apte and Sai Tamhankar.
Murder (2004)
Mahesh Bhatt and Mukesh Bhatt produced a series of Indian thriller films titled Murder. The first film was directed by Anurag Basu under the banner of Vishesh Films and was released in 2004. The plot revolves around a bored housewife, Simran, who begins an affair with her ex-boyfriend from her college days, Sunny. In order to escape a secure but suffocating life with her workaholic husband Sudhir, she cheats on him. When her husband becomes suspicious, he hires a private investigator, and her infidelity is revealed.
Girlfriend (2004)
Girlfriend, released in 2004, is one of the hottest Hindi movies from India. Produced by Pammi Baweja and written and directed by Karan Razdan, it is about two girls who are best friends and share a very close bond. When one of them wants a relationship with a boy, the other tries to cause a split between them. Tanya played by Isha Koppikar has an obsessive relationship with Sapna played by Amrita Arora.
Sins (2005)
Sins is on the list of hot Hindi movies. It is about a Catholic priest who has an affair with a devout follower. The movie garnered nationwide controversies, with allegations that the movie's nudity offended Christian sentiment. However, the film was based on the true story of a Kerala priest. Directed by Vinod Pande, this adult Hindi film features Shiny Ahuja, Seema Rahmani, and even the director Vinod Pande.
Hate Story (2012)
The Hate Story series is one of the boldest Indian movies that debuted in 2012. It also has three sequels. Directed by Vivek Agnihotri, it features Nikhil Dwivedi, Gulshan Devaiya, and the talented Bengali actress Paoli Dam. The film received positive reviews, and Paoli Dam's performance was particularly praised. She looks stunning in the film and has become a fan favorite.
Lust Stories (2018)
Lust Stories is a 2018 Indian anthology film directed by Karan Johar, Anurag Kashyap, Zoya Akhtar, and Dibakar Banerjee. It is a follow-up to the 2013 anthology film Bombay Talkies. Lust Stories consists of four short films, each of which explores modern relationships from the perspective of an Indian woman. It features a talented cast of actors, including Radhika Apte, Bhumi Pednekar, and Kiara Advani.
Ragini MMS (2011)
Ragini MMS is a Hindi horror film released in 2011, directed by Pawan Kripalani and produced by Balaji Telefilms. It is based on the true story of a Delhi girl named Deepika and is inspired by the 2007 American supernatural horror film Paranormal Activity. The film has some hot scenes that you can look out for.
Jism (2003)
Jism is an Indian erotic thriller film directed by Amit Saxena and produced by Pooja Bhatt and Sujit Kumar Singh. It stars Bipasha Basu and John Abraham and revolves around the wife of a traveling millionaire who convinces an alcoholic lawyer to murder her husband. The lead actors in this movie are known for their hot chemistry and bold scenes.
Ragini MMS 2 (2014)
In the year of our Lord 2014, a sequel to the erotic film Ragini MMS graced our screens. This cinematic masterpiece features the sensuous Sunny Leone, Saahil Prem, Kainaz Motivala, and Divya Dutta in the lead roles. The film follows the story of a director who attempts to create an erotic horror thriller in a remote location, oblivious to the fact that the site is already inhabited by a malevolent spirit. The spirit then takes possession of the film's leading lady, causing everything to spiral out of control. This sultry Indian film is an absolute must-watch for any connoisseur of the sensual arts.
 Lipstick Under My Burkha (2016)
Lipstick Under My Burkha, released in 2016, is a dark comedy film that depicts the lives of four women in a small city who are yearning for a modicum of freedom. Their quest for liberation leads them down unconventional paths that make for a beautiful and worthwhile cinematic experience. This steamy Indian film features an outstanding cast that includes Konkona Sen Sharma, Aahana Kumra, Ratna Pathak Shah, and Plabita Borthakur.
Hate Story 3 (2015)
The entire Hate Story franchise is renowned for its scorching erotic content, but Hate Story 3 stands out as the best of the bunch. This fiery Hindi film boasts one of the most attractive casts ever assembled, featuring Zareen Khan, Daisy Shah, Karan Singh Grover, and Sharman Joshi in the lead roles.
Ascharyachakit (2018)
Ascharyachakit, released in 2018, is one of the hottest Hindi films available on Netflix. The film revolves around a Bollywood superstar who hires a prostitute for a passionate night, which leads to a chain of events that alters the lives of five people forever. The prostitute falls for the superstar's driver, while the star himself turns out to be a psychotic pimp. The plot then thickens as the actor tries to prevent his reputation from being tarnished through blackmail.
LSD (Love, Sex Aur Dhokha) (2010)
Love, Sex Aur Dhokha (LSD) hit theaters in 2010, and it immediately set tongues wagging. The film features several unsettling events caught on hidden cameras, including honor killings, an MMS scandal, and a woman victimized on a casting couch. This daring Hindi film is one of the boldest and most provocative movies to come out of India in recent years.