Hina Khan has a huge special plan for her fans. Actor Angad Bedi will be in Hina Khan's next music video.
The next music video will include actor Angad Bedi, who has been spotted. Though, Hina Khan's flawless and cool style can be noticed in these photographs. Hina Khan will surprise her fans with a bang in this style.
'Main Bhi Barbad' is the title of Hina Khan and Angad Bedi's new single. In any way, Hina Khan's music video has received a lot of positive feedback from her fans. So, In the name of this Sher Khan, Hina Khan will do something unique for the fans.
Hina Khan and Angad Bedi's 'Main Bhi Barbad' behind-the-scenes images have leaked. While Angad's neck has some tattoos, Hina Khan's new look is entirely different. Something that hasn't been seen before.
The song 'Main Bhi Barbad' by Hina Khan and Angad Bedi will be released on Saregama's YouTube platform and leading music OTT platforms on September 23.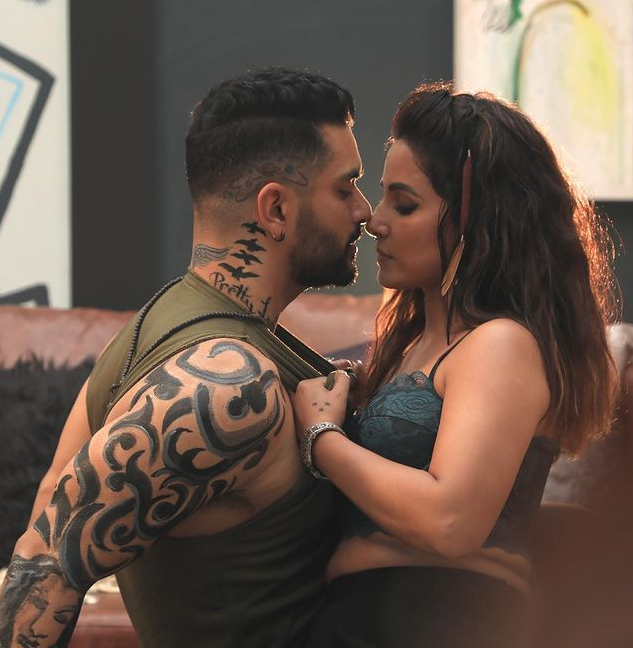 Hina Khan began her acting career with the TV show 'Yeh Rishta Kya Kehlata Hai.' In this drama, she performed Akshara's role. And was well-liked in the character.
Hina Khan History
Hina Khan was born in the city of Srinagar in the state of Jammu and Kashmir. She did her MBA in 2009. She then made the profession of acting. After that, She came in second place in Bigg Boss 11. Which was named after Shilpa Shinde. Hina Khan showed up as a senior in Bigg Boss 14 and was well-liked.
I hope you've got the information helpful and let's get wait for few days for an amazing video of Hina khan. If you have any queries You can contact us for queries freely. Thanks!!!
Follow Us on Social Media For More Interesting Updates
Instagram: https://www.instagram.com/xplorely/
Twitter: https://twitter.com/xplorely
Facebook: https://www.facebook.com/xplorely/